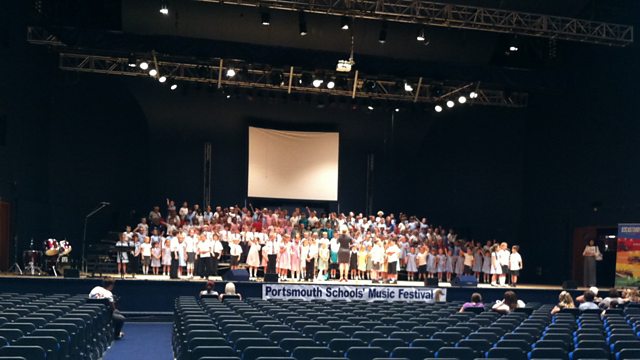 Portsmouth Schools Music Festival
This week, the auditorium of Portsmouth Guildhall is ringing with the voices of hundreds of local school children.
The Portsmouth Schools music festival has brought together the city's children for decades, but the organisers can't trace the origins of the event.
BBC Radio Solent's reporter Neil Sackley has been to see one of the rehearsals.