Main content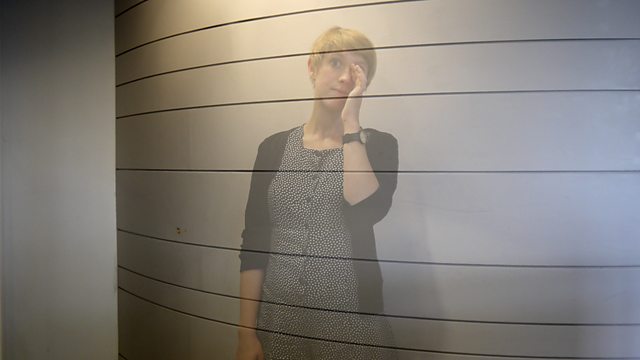 Invisibility
Would you like to have an invisibility cloak? The dangerous allure of the unseen with Philip Ball, Susan Blackmore and Kenan Malik.
Would you like to become invisible? What does invisibility mean anyway: is it just a matter of advanced optics, or something deeper that pre-dates science?
Samira Ahmed discusses these issues with science writer Philip Ball, philosopher Kenan Malik, and psychologist Susan Blackmore.
Photo by Shan Pillay (BBC)
Last on

Chapters
Philip Ball

Modern invisibility cloaks and ancient illusions

Duration: 14:06

Kenan Malik

Looking for invisible but powerful ideas

Duration: 08:54

60 Second Idea

Turn car radios into safety devices

Duration: 02:52

Susan Blackmore

The invisible in our minds

Duration: 14:38

Philip Ball

Former consultant editor at Nature, Philip Ball is the author of several popular books on science, including works on the nature of water, pattern formation in the natural world, colour in art, and the science of social and political philosophy. His latest book is Invisible: The Dangerous Allure of the Unseen.

Kenan Malik

Writer, lecturer and broadcaster Kenan Malik examines the invisible but surprisingly powerful frameworks which steer science and scientists. Kenan has a background in both neuroscience and philosophy of science and has written widely on the philosophy of mind, theories of human nature, political philosophy, and race and immigration. His latest book is a history of ethics called The Quest for a Moral Compass.

The School of Athens: 1510-11 Fresco by Raphael

A painting by Raphael showing famous philosophers, including, on the left, Ibn Rushd (Averroes)

Susan Blackmore

Susan Blackmore is a psychologist and writer researching consciousness, memes, and anomalous experiences. She writes for several magazines and newspapers, is the author of over 60 academic articles, about 80 book contributions, and half-a-dozen popular science books. She asks how new developments in neuroscience can help us understand that powerful, but invisible driver of our actions: consciousness.

60 Second Idea to Change the World

High visibility vests are not enough! Science writer and keen cyclist Philip Ball wants to make vulnerable road users more visible to drivers of motorised vehicles by developing a small wearable transmitter: this would give an audible warning to a driver that he is approaching a living being on the road. It would work through the car radio, much like the RDS system works now, over-riding anything else that the driver might be listening to.

Broadcasts