Main content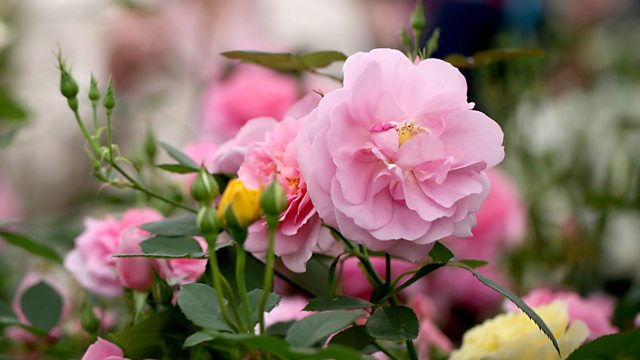 Apps to make your garden bloom
Advice to help you with your gardening plus other websites and apps reviewed.
Keen gardeners will know that some things grow better in their flower beds than others. It is all down to soil, and to help you understand more about what is under your feet the British Geological Survey and the Centre for Ecology & Hydrology have put together a detailed European map of soil properties, available as an Android and iPhone app.
Once you have assessed your soil the Royal Horticultural Society's plant selector is a great place to look for plants as it lets you enter soil type, shading and certain garden characteristics, before choosing which type of plant you would like and when you want it to bloom.
The one thing every good gardener needs to know is what to pull out. Weed ID will help you pinpoint 140 species or broadleaf and grass weeds.
If you are really into gardening then the aptly named Into-gadrens.com is a must bookmark for you. Part interactive magazine and part web TV series, this site is bursting at the flower beds with colour and instructional content to help you get your garden in bloom.
If all that gardening has exhausted you why not take your tablet out and sit on the lawn to enjoy the latest blogs? The UK Blog awards were last month and if you are looking for great original content to read I recommend checking out their winners' page.
Wildlife Gadget Man combines two of my greatest passions, tech and nature, to bring reviews, opinion and plenty of how to guides for the outdoorsy tech-type.
Life as a Widower is an incredibly touching blog that explores themes of loss and grief from the perspective of a father and his son who recently lost their wife and mother. It's full of great resources for men and women who find themselves in this tragic position and is a real testament to the strength and character of its author.
A new photo sharing and chat app has made it onto iOS. Cooliris is the developer and their trademark "wall" display technology makes this interface stand out in a crowded market. Transfer to groups is one-click simple and pretty instantaneous, with integrated comments and other social features. It's free on iOS right now with web-based and Android apps coming in 4-6 weeks.
There is one app it is hard to ignore this week. Yo is a zero character chat app that does just one thing; sends a "yo" to your contacts. It picked up 950,000 users in four days this week bringing the user base to one million. It has also been reportedly hacked so if you feel like annoying your friends with a stream of "yos" be aware there could still be vulnerabilities to be fixed.
Duration:
More clips from 28/06/2014 GMT