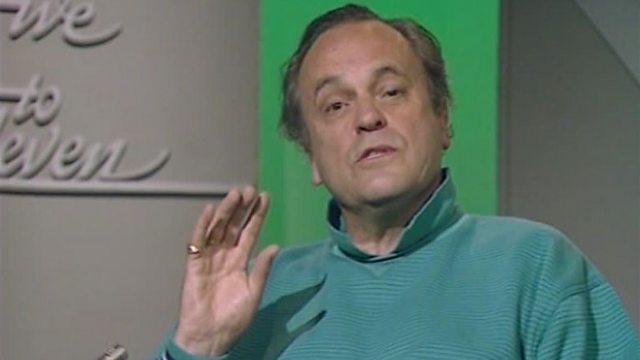 Philip Madoc reads The Hand That Signed the Paper
Welsh actor Philip Madoc reads Dylan Thomas' 'The Hand that Signed the Paper', a poem that first saw the light of day in a notebook of poems that Thomas wrote in late 1933. It was finally published in his second collection of poems called simply '25 Poems' in 1936. Dylan himself read the poem on the BBC in late 1938. Madoc's reading of the poem is taken from a TV series called 'Five to Eleven' which featured readings of their favourite poetry by well-known actors in 1988.
Featured in...
A collection of archive footage featuring Dylan Thomas.