Main content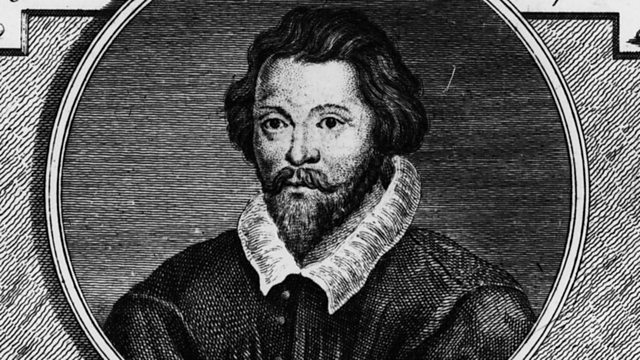 William Byrd
The life and work of Elizabethan composer William Byrd.
Listen to his music and you'd think 16th-century William Byrd was the very model of an Elizabethan citizen, a refined character capable of producing some of the most beautiful music for the church ever composed, as well as inventive keyboard and vocal pieces which charm the ear and the mind in equal measure. But, as Donald Macleod discovers, Byrd was also a complex man who pushed the religious mores of his age to the limit, and simultaneously indulged in a lifetime of petty-fogging legal cases.
His story takes us to Lincoln, where he took his first major job. The atmosphere couldn't have been more unsuitable; a Royal inspection had decided that the music was far too lavish for the new Protestant regime, and recommended not just simplifying the worship but even the dismantling of the organ. But this kind of challenge was to be the making of Byrd; again and again he would find ways to work the system, and was quickly found lavishing the cathedral's money on organ upgrades and scouting for new chorister talent.
Then, we focus squarely on his Catholic defiance, in works such as 'Why do I use my paper, pen and ink' which refers explicitly to Edmund Campion, brutally executed at Tyburn. And we hear how Byrd was repeatedly reported to the authorities for failing to attend church, and even prevented his servants from worshipping. His personal connections read like an episode of Crimewatch, countless leading Catholics whose names were circulated by the authorities for their religious dissent.
But we also explore another, more human side to Byrd: his irrepressible entrepreneurial spirit. This saw him take one of music's greatest ever financial risks as he set up the country's first ever music publishing concern with his great mentor Thomas Tallis, and which at first pushed him to the brink of bankruptcy. And as well as musical interests, we find him pursuing a hectic life as a property speculator, forever in the courts evicting tenants, or battling over some arcane right of way.
Donald begins, though, with a fresh look at Byrd's musical beginnings. New research has revealed that he grew up in Lincoln, not London as previously thought, and also allows us a fascinating glimpse at his bookcase, home to the most controversial texts of the day.
Duration:
Credits
| Role | Contributor |
| --- | --- |
| Composer | William Byrd |
More clips from Composer of the Week