Main content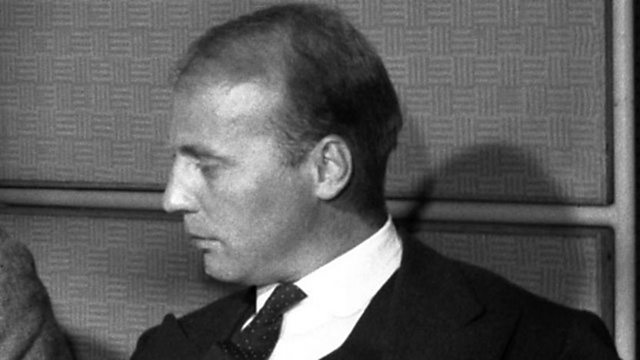 Hans Werner Henze
Donald Macleod meets Hans Werner Henze to discuss his life and works.
Donald Macleod meets the composer Hans Werner Henze, to discuss his life and works, starting with his early life in Germany during the Nazi era, and his difficult journey towards becoming a composer.
Having decided to move to Italy, Henze described the day he drove south and crossed the frontier as the happiest day of his life. Donald Macleod explores Henze's first taste of Italy, and discusses with the composer the way his new-found expressive richness and lyricism was received by the avant garde at Darmstadt.
Henze became deeply involved in the unrest of the late sixties, his music also becoming politically radical. His search for answers to how music could be truly revolutionary took him to Cuba, and led him to dedicate his oratorio Raft of the Medusa to Che Guevara. Donald Macleod explores this tumultuous period in the composer's life and work.
Henze has refused to reject the music of the past - instead he has drawn on it, whether reworking a Monteverdi opera for a modern audience, or revisiting traditional models in his operas and symphonies. Donald Macleod looks at three works in which Henze confronts his musical heritage.
Finally, Hans Werner Henze joins Donald Macleod to look back over his career, and discuss some of his more recent works.
Duration:
Credits
| Role | Contributor |
| --- | --- |
| Composer | Hans Werner Henze |
More clips from Composer of the Week