Main content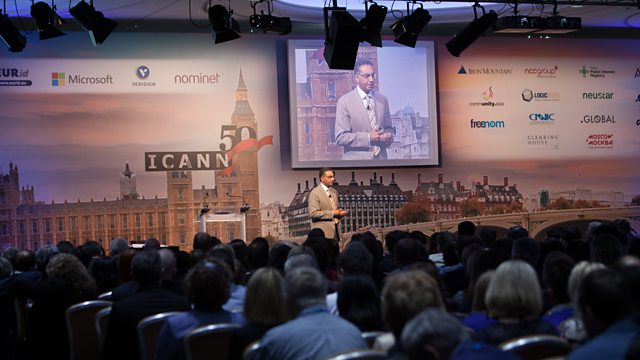 ICANN and Domain Names
ICANN and domain names; DIY digital spies; NextDrop; LiFi takes on wi-fi
Internet governance figures prominently at the big conference ICANN 50. The internet pioneer and Chair of the Board of ICANN, Steve Crocker, joins Click to discuss the future of top level Domain names and how the organisation aims to ensure that businesses in the developing world can harness the power of the internet.
DIY Digital Spies
We have been hearing a lot about technology and spying over the last few months, but as well as the involvement of big companies and government agencies, should we also be worried about the DIY spies? The idea of freelance digital James Bonds may sound fanciful but perhaps they are already out there. Click's Jonathan Kent visited the Hack in the Box hackers conference in Amsterdam recently and found that there are a whole range of gizmos and security loopholes the tech-savvy can exploit.
NextDrop
The Smart City Summit in Dallas, Texas has witnessed a number of potentially revolutionary ideas over the last week. Sometimes the simplest ideas have the biggest impact. That might just be the case with NextDrop - a platform that informs citizens about water supplies, to promote and ensure fairer and cheaper water distribution. Click hears from Pronita Saxena of NextDrop.
LiFi Takes on Wi-Fi
LiFi offers the possibility of wireless connectivity but it is not to be confused with wi-fi. The technology has been around for over 10 years and allows you to connect to the Internet by using light. The intensity of an LED light can be varied extremely quickly – too fast for the human eye to notice. Data can be encoded in to these changes at one end, and a photo detector at the other end detects these changes and decodes them back in to usable information. LiFi, as Click's Rich Preston reports, is starting to become commercially available.
(Photo: Fadi Chehadé, president and CEO of ICANN at the recent ICANN 50 Conference in London © ICANN)
Last on
Chapters
ICANN and Domain Names

ICANN's plans for the future of domain names and policing the internet

Duration: 06:59

DIY Digital Spies

Jonathan Kent reports on DIY digital spy kits

Duration: 05:03

NextDrop

How NextDrop might help distribute water

Duration: 04:51

LiFi Takes on WiFi

Rich Preston reports on how LiFi is taking on WiFi using light to connect to the internet

Duration: 05:10

Broadcasts