Main content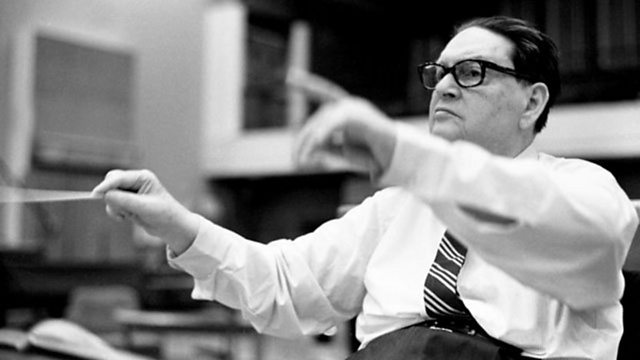 Darius Milhaud
The life and work of prolific French composer Darius Milhaud
Donald Macleod explores the globetrotting world of the 20th century French composer Darius Milhaud. A member of the influential group, Les Six, these days Milhaud is rather unfairly known through just a handful of works. In fact, he was a prolific composer who wrote in every imaginable style for every conceivable combination of instruments. At the time of his death, aged 81, in 1974, his catalogue contained over 440 works.
One of the more fascinating aspects of Milhaud is how the veritable cocktail of musical genres he engaged with mirror his experiences in life. His Provençale childhood gave him a love of the landscape of Southern France and a pride in his ancient Jewish ancestry. A lifelong attachment to literature which began with the symbolist poets of his youth also found musical expression. A great admiration for the music of Debussy and a strong dislike of Wagner, juxtaposes with his interests in the avant garde movement and jazz clubs of 1920s Paris. A sojourn in Brazil during the First World War introduced the rhythms of Latin America.
The German occupation of France forced Darius Milhaud to flee. He and his family set off for America with little money and no idea of what life in exile would offer. By the time he arrived in New York Milhaud had already received a telegram offering him a teaching post at a college in California. America encouraged a series of symphonies and chamber works - In 1939 Milhaud had received a commission from the Chicago Symphony Orchestra. It turned into the first of Milhaud's twelve symphonies, acting as a calling card for his future activities.
Duration:
Credits
| Role | Contributor |
| --- | --- |
| Composer | Darius Milhaud |
More clips from Composer of the Week