Main content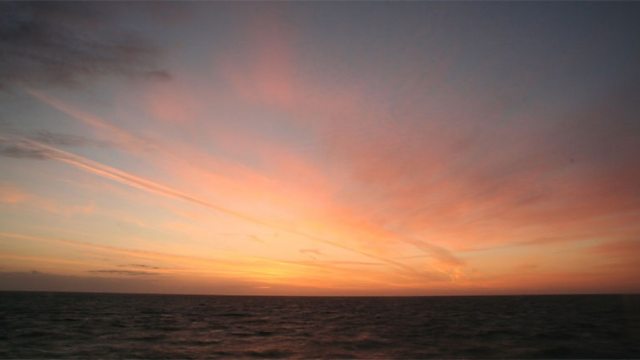 Thought for the Day - 11/06/2014 - Vicky Beeching
Good morning.
From Harry Potter to Captain Planet, from Frodo Baggins to Spider Man, many of our most-loved superheroes possess the ability to become invisible. Fictional stories like these see it as an exciting power to wield, but in the real world many find themselves becoming invisible to others in deeply concerning ways.
One such group are the 'hidden homeless'; those who don't have a place to sleep and are often moved on, out of sight and out of mind. The problem isn't going away; in the past three years there's already been a 75% increase in homelessness.
This week people in the UK have responded with outrage at the installation of metal studs or spikes on the ground in places likely to attract rough sleepers. Yesterday, news channels focused on a luxury block of flats in Southwark where these spikes have appeared. Although it's not illegal to do this, and the reason for the studs in Southwark is as yet unconfirmed, charities have described the spikes as "brutal". Tens of thousands of people have signed an online petition campaigning for them to be removed.
A Canadian catholic sculptor has taken an unusual approach to help raise awareness about homelessness. He spent a year and a half creating a life-size, bronze sculpture of a man sleeping on a park bench, covered by a blanket. Except this was no ordinary man; it was Jesus. When peering in closer to see his face, it is clearly meant to be Christ, and his feet, poking out from the blanket, have nail scars on them from the crucifixion. The controversial statue was rejected by most of his clients and took a long time to find a buyer.
A church in North Carolina finally bought it, but the piece has caused tensions. Someone actually called the police, complaining that a rough sleeper shouldn't be allowed to remain on a bench outside their Church. As one American news piece remarked "that's right, someone called the cops on Jesus".
The Christ portrayed in stained glass windows is usually picture-perfect with whitened teeth and immaculately blow-dried hair. Yet in Matthew's Gospel Jesus identified himself as homeless, saying "foxes have holes and birds have nests but I have no place to lay my head". The Canadian sculptor hopes that when people remember Jesus had no roof of his own, they'll look differently at those sleeping rough.
So rather than paying for ugly, de-humanising metal spikes, surely we should invest money in helping people get back on their feet. Who knows, it could be you or I someday - and once it was Jesus himself. It requires the radical generosity called for by the 17th century writer John Bunyan. As he put it: "You haven't lived today until you have done something for someone who can never repay you."
Duration:
More clips from Thought for the Day