Main content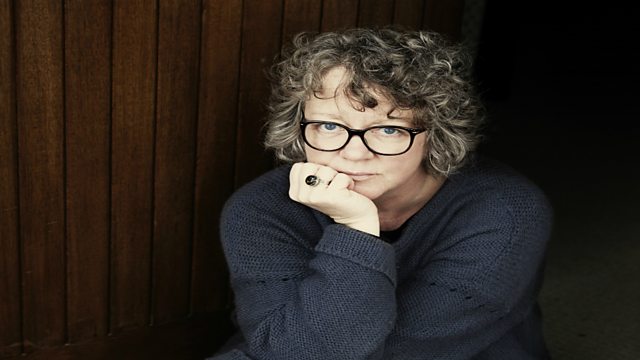 Isle of Man: Janet Lees
Resort
In the dark months the sea shows its hand,
dumping stones as big as cannonballs
at the doors of The Trafalgar.
Inside, a fibreglass Viking guards the flat screen TV
and Ida Kelly leads a sing-song on her squeezebox -
a gift from the last accordion factory in France.
Less than half your blood belongs here.
Past and future run through you like
blurred words in seaside rock.
Every August you drown in carnival crowds
that disperse at dusk, leaving you stood
before a Punch & Judy stall on the beach.
Looking out past its candy-stripe curtains,
you watch the fins of a basking shark glide by,
pointing towards other bodies of land.
Duration:
Featured in...
Poetry Postcards, Commonwealth Cuisine, Baton Updates and more

Programmes and clips relating to the 2014 Glasgow Commonwealth Games

Poems from countries within the continent of Europe
More clips from Poetry Postcards