Main content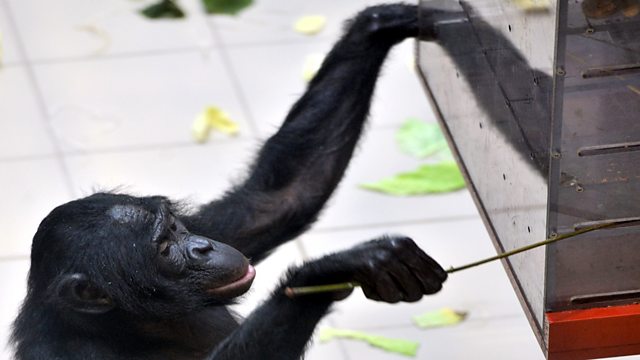 Challenging Assumptions
How do you 'Think Outside the Box'? A fresh look at business, Nordic gloom and fear of globalisation with author Steven Levitt, futurist Anne Lise Kjaer and director Ian Goldin.
How easy is it to disregard conventional wisdom, for instance why customers stop buying, or staff leave? What about the assumed fears about globalisation or the perception of Scandinavians as gloomy. Samira Ahmed discusses challenging assumptions with Freakonomics author Steven Levitt, futurist Anne Lise Kjaer and Oxford Martin School director Ian Goldin.
(Photo: A chimpanzee uses a stick to try and open a box. Credit: AFP/ Getty Images)
Chapters
Steven Levitt

How to Think Like a Freak

Duration: 12:31

Anne Lise Kjaer

What makes the Danes so content?

Duration: 10:29

60 Second Idea

Fact-checker app for every smartphone

Duration: 02:33

Ian Goldin

Managing the risks of globalisation

Duration: 14:57

Steven Levitt

Professor of Economics at the University of Chicago, Steven Levitt is one half of the successful Freakonomics concept which seeks to apply economic thinking to a wide variety of subjects. Co-authored with Stephen Dubner, his latest book suggests that we should Think Like a Freak.

Anne Lise Kjaer

Futurist Anne Lise Kjaer is Copenhagen Goodwill Ambassador, and founder of trend management consultancy Kjaer Global. She frequently lectures in future thinking and trends mapping, helping companies and governments think about how things could be better. Kjaer's latest publication is The Trend Management Toolkit: A Practical Guide to The Future.

Ian Goldin

Director of the Oxford Martin School, Ian Goldin is Professor of Globalisation and Development at Oxford University. In his latest book The Butterfly Defect, he argues that as well as bringing benefits, globalisation poses significant risks of all kinds and offers practical solutions to mitigate these risks.

60 Second Idea to Change the World

Ian Goldin suggests a radical way to get rid of misinformation. He wants  'fact-checker' apps installed  into all smartphones so whenever anyone said something false it would go 'baa' like a sheep.  In text, a red pop-up window would appear on your screen, detailing where that wrong information came from. Ian's aim is to ensure that we benefit from the age of the networked 'internet of things': we would also have an internet of facts.