Main content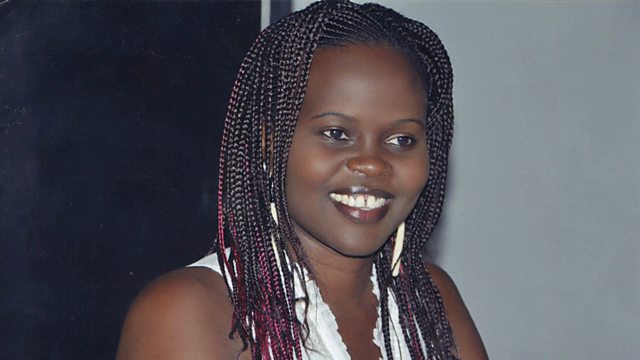 Uganda: Beverley Nambozo Nsengiyunva
Beverley Nambozo Nsengiyunva reads her poem Lake Nalubaale
LAKE NALUBAALE. LAKE SHE UGANDA
by BEVERLEY NAMBOZO NSENGIYUNVA
.........you are speechless....
words disappear in the currents of your breasts
history is stirred in the rhythm
of your ripples
in the restlessness of your nipples.
the foam that covers you
is the dribble and spit
from our babies. They float above you
searching for un.written.forbidden.stories.
stories of she.Uganda
but
how does a song tiptoe on your waves?
how do blind people sail at night?
will your sandy shores ever grow old?
will your story ever be told?
Margerita's peak
wobbles between your thighs
the forests are the brows
that cover your eyes
you balance the rain between your colourless teeth
and still you remain
................speechless..........
our nightmares shall tell your story
of how you fed the warring troops
from fish floating in your vagina
how presidents hid in the crevice
of your armpit.
they told you not to tell their story
our dreams shall tell your story.
Duration:
Featured in...
Poetry Postcards, Commonwealth Cuisine, Baton Updates and more

Poems from the continent of Africa.
More clips from Poetry Postcards