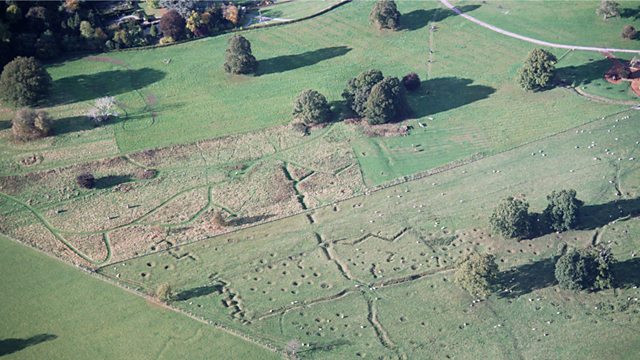 Bodelwyddan Castle, Rhyl: Trench-Warfare Training Ground
Soon after the outbreak of the First World War, an army camp housing approximately 20,000 recruits was built at Kinmel Park, near Rhyl and close to Bodelwyddan Castle. Soldiers came to Kinmel from the whole of North Wales and the North West for basic training and the British army requisitioned large areas of the Bodelwyddan estate.
The castle was used as a convalescence hospital for wounded officers and to the east of the estate they constructed a trench warfare training area, which is still visible today. These trenches have similar structures to those found in Belgium and France, dug in zigzags to reduce the deadly risk of direct hits from shells. Instructors taught thousands of soldiers on this mock battlefield hoping to provide them with the best chance of survival and victory.
Today it is very difficult to imagine what the recruits would have felt coming to the idylic surroundings of Bodelwyddan Castle to have their training and then going over to France to face the horrors of the mud and the slaughter.
Bodelwyddan Castle is a prime example of how seriously Britain took the business of training during WW1. It is also evidence that recruits were not just rounded up from industrial towns and carted off to the Western front without the necessary training.
Location: Bodelwyddan Castle, Rhyl, Denbighshire LL18 5YA
Image courtesy of Bodelwyddan Castle
Dr Kevin Mason, Director, Bodelwyddan Castle
Featured in...
How the army prepared the nation for conflict

Places in Wales that tell a story of World War One

Refugees, internment, training and protest.