Main content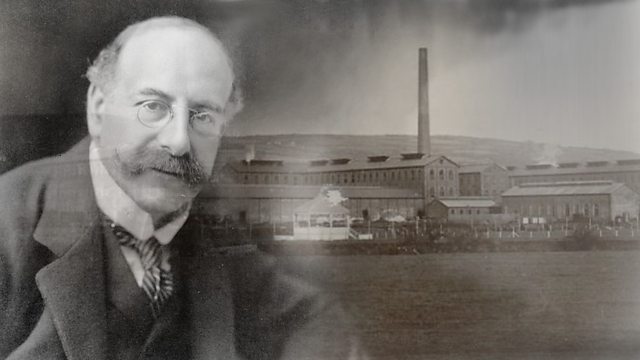 Clydach, Swansea: Mond Nickel Refinery
Clydach's nickel refinery, a key supplier of an ingredient for tanks and battleships.
When Ludwig Mond pioneered his unique and highly complex process for refining nickel, little could he have known that this relatively exotic metal would play a key part in Britain's war effort .
So novel was this material that the Mond company even proposed using it for luxury cutlery and cooking equipment, although the idea didn't catch on. However, the discovery that a small quantity of nickel could greatly harden steel meant that it would become hugely important for the armament industry. Nickel could be used to harden both projectiles, and defensive armament.
The Mond nickel works started production in 1902, locating to the Swansea Valley on account of its proximity to the South Wales coal fields, and its proximity to the port of Swansea, through which came imports of nickel ore from Canada. The rapid development of the refinery meant it became the main employer for the area, and a key part of the village's identity.
Ludwig's son, Sir Alfred Mond, stood to make a vast fortune from this industry, becoming MP for Swansea and later on a key member of Lloyd George's wartime cabinet. At the outset of the war, however, the popular press queried his German-Jewish origins.
A century later, it's still possible to see some of the original Mond refinery in Clydach, although it has changed hands several times and is now owned by Vale. More remarkable still, the plant produces essentially the same product as in the 1914-1918 – although it is now put to very different uses.
Location: Mond Nickel Refinery, Glais Road, Clydach, SA6 5QR
Images courtesy of The Eric Williams Collection, Vale (Europe) Ltd - Clydach Refinery, West Glamorgan Archive Service and Imperial War Museums
Duration:
Featured in...
Places in Wales that tell a story of World War One

Wartime pioneers and innovation
More clips from World War One At Home