Main content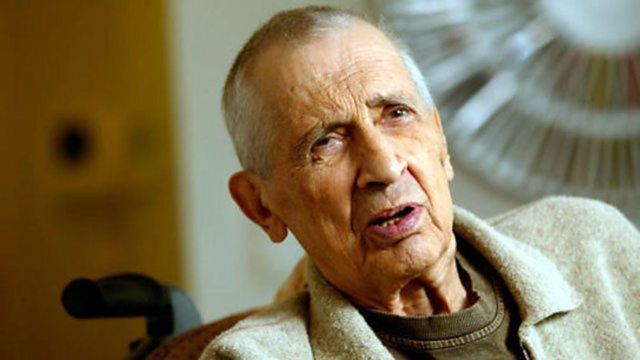 Einojuhani Rautavaara (b.1928)
The life and music of Finnish composer Einojuhani Rautavaara.
To coincide with the eightieth birthday of Finnish composer Einojuhani Rautavaara, Donald Macleod presents a survey of his life and music, with excerpts specially recorded for the programme by Rautavaara himself. He begins with a look at the formative experiences of Rautavaara's childhood going on to chart Rautavaara's progress as he left Finland to broaden his musical horizons in America and Europe; winning first prize at the Cincinnati Composers Competition in 1954.
The Finnish landscape is an influence that Rautavaara readily acknowledges in his music. Folk-tales originally gathered in the countryside were an integral part of national identity and, as a young boy, his father used to tell him tales from the Kalevala, Finland's folk-lore epic, as bedtime stories. Yet, when it came to music, Rautavaara initially steered clear of Finland's folklore. He felt that the Kalevala belonged to his forebear Sibelius rather than to a young composer, but later on, in works such as The First Runo for chamber choir, Rautavaara found the means to express his connection with his folk heritage.
Religious and metaphysical subjects have been a continuing source of fascination for Rautavaara. The key to his belief lies not in a specific doctrine, but in the words of the German philosopher Friedrich Schleiermacher that 'true religion is sense and taste for the infinite'. Another theme within Rautavaara's work stems from his belief in the existence of angels - but for him, the angel is not golden and cherubic but a rather more menacing figure as described by the German poet Rilke.
Donald Macleod concludes the survey of the life and works of Finnish composer Einojuhani Rautavaara with an exploration of some of his compositional techniques and the ideologies behind them. Borrowing a quote from Thomas Mann, Rautavaara sees compositions as having a 'sort of metaphysical mind of their own', with the composer's role being one of a mediator or perhaps a mid-wife. He says the music tells you where it wants to go and it is the composer's job to help the music live on its own terms.
Duration:
Credits
| Role | Contributor |
| --- | --- |
| Composer | Einojuhani Rautavaara |
More clips from Composer of the Week