Main content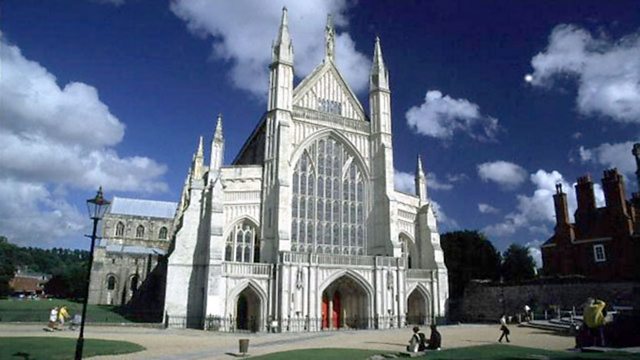 Samuel Sebastian Wesley
Donald Macleod presents a portrait composer Samuel Sebastian Wesley.
Forget Samuel Sebastian Wesley as a pillar of the Anglican Cathedral world. He was an eccentric, inconsistent and irascible character, who frequently abandoned his Sunday duties of conducting the choir or playing the organ, to visit the nearest river for fishing. His life is one of regret, having left the world of musical opportunities in London at an early age, to be from that point considered a composer of Church music. His career spans many Churches and Cathedrals, most of which he resigned from under circumstances relating to his neglect of duties, and his outspoken views concerning the clergy's power over music.
Wesley is largely forgotten today, but during his time he was rated highly by the likes of Gounod, Parry and Elgar, and he even got to perform duets with Rossini - his father was also a celebrated composer. Other relatives of note include his great uncle John Wesley - the preacher, and his grandfather Charles - the hymn writer. However, S. S. Wesley was illegitimate, and he and his siblings were largely shunned by their extended family.
Donald Macleod marked the bicentenary of Wesley's birth, by surveying the life and music of this bad tempered composer. His career took him from London to Hereford, then on to Exeter and Leeds, moving on again to Winchester and then Gloucester. However, Wesley for most of his life wished to return to Devon where he'd been happiest in that rural landscape, fishing in the local streams and rivers. He eventually got his wish upon his deathbed, being returned to Exeter to be buried next to his baby daughter.
A number of special recordings were made for the original series, including performances by the BBC National Orchestra of Wales, the BBC Scottish Symphony Orchestra, the BBC Singers, and former New Generation artist, the pianist Tom Poster.
Duration:
Credits
| Role | Contributor |
| --- | --- |
| Composer | Samuel Wesley |
More clips from Composer of the Week