Main content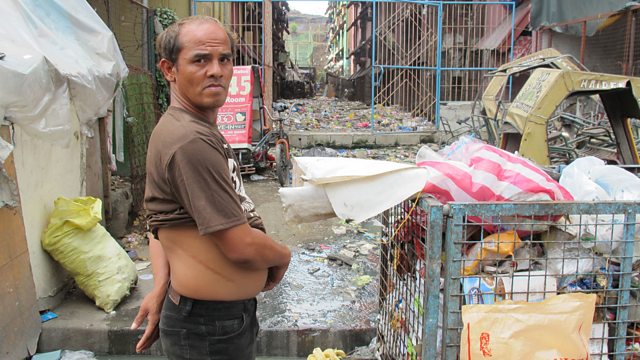 I Sold my Kidney and Wasted the Money
Matthew Bannister hears about a man in the Philippines who swapped a kidney for $3000, when transplants to foreigners were allowed, and lived to regret it.
Genesis Lubiana lives in a slum in the capital of the Philippines, Manila. When not in jail, he's made money by picking through rubbish dumps in the hope of finding something to sell. Almost ten years ago, when he was particularly desperate for cash, he went to hospital and sold one of his kidneys for $3,000 - something he now deeply regrets. Our reporter Candida Beveridge went there to meet him.
Bobby Cummines was once one of Britain's most wanted gangsters. It all came to an end when he was sent to prison for a series of offences ranging from manslaughter to bank robbery. Behind bars Bobby started to study and he's been advising judges and politicians on crime prevention and prisoner rehabilitation. And he's been awarded an Order of the British Empire - or OBE - for this work by the Queen.
Last month Matthew spoke to Fabien Cousteau, grandson of the famous ocean explorer Jacques Cousteau. He planned to break his grandfather's record by living at the bottom of the sea for thirty one days. And he promised we could call him while he was down there. We put a call through to him on a computer line to his laboratory Aquarius on the sea bed.
Four years ago, Koit Soasepp was a salesman in his native Estonia, travelling round the country, selling seeds and agricultural equipment. But the 36 year old also had a hidden talent as a singer. And the music just had to find an outlet. Today he's just become the first Estonian soloist to be taken on by the Finnish National Opera.
Last on
Broadcasts