Main content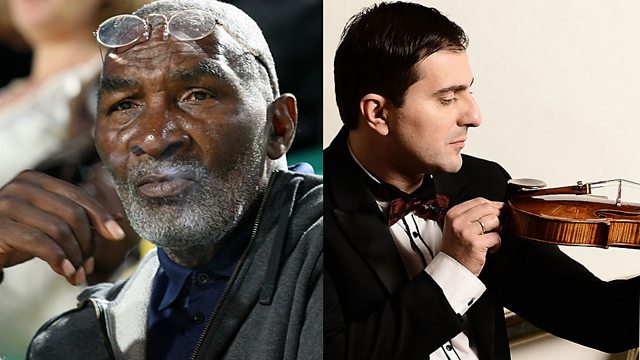 Tennis Dad, Poets and Violins
Bangladesh factory owner shocked by workers' lives. Matthew Bannister hears how a stranger saved a suicidal man's life. Plus Richard Williams on how to raise tennis champions.
Emdadul Islam is boss of one of Bangladesh's biggest garment factories. He started off working on the shop floor and worked his way up. When we take him to visit some of his workers at their homes, he is shocked and ashamed by the cramped conditions they are living in. He's promised to do more to help them.
In 2008, Jonny Benjamin stood on a bridge over the River Thames in London and was about to take his own life. But a stranger passing by stopped and talked him down. Jonny and Neil Laybourn, the man who saved him, tell their story.
Jang Jin Sung was the official poet of North Korea's Supreme Leader Kim Jong Ill, but in secret he was composing highly critical poems. He eventually fled the country and recently published a memoir called "Dear Leader".
Richard Williams, father of tennis stars Venus and Serena, describes his extraordinary life - from taking on the Ku Klux Clan to devising a master plan to make his daughters into champions. His memoir is called Black and White - The Way I See It.
And Matteo Fedeli, an Italian musician known as the Stradivarius man", explains why he has made it his mission to play as many Stradivarius violins as possible.
Picture: Richard Williams (left) and Matteo Fedeli with a Stradavarius violin (right)
Last on
Broadcasts