Main content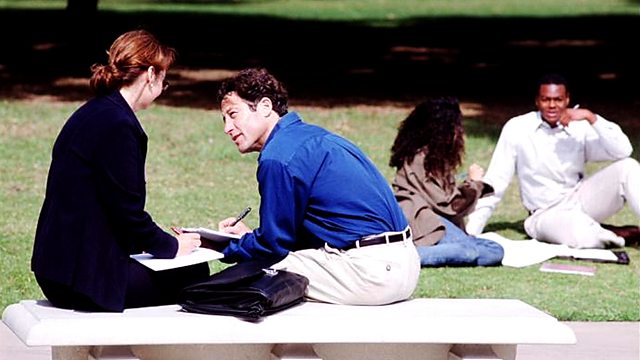 Social Intelligence
We put communication and interaction under the microscope to explore social intelligence with Eshel Ben-Jacob, Romesh Gunesekera and Elizabeth Stokoe.
These days, it's not just IQ that people measure when they talk about intelligence. Social intelligence is a big field of research. How we interact can be about building success as individuals, cooperating to achieve an outcome for your group or tribe, but what about at the microscopic level? Samira Ahmed discusses these issues with bio-physicist, professor Eshel Ben-Jacob, writer Romesh Gunesekera, and professor of social interaction Elizabeth Stokoe.
Photo credit: BBC/ Corbis
Chapters
Eshel Ben-Jacob

Do bacteria possess social intelligence?

Duration: 13:54

Romesh Gunesekera

Taxi drivers, masters of social intelligence

Duration: 09:06

60 second idea

Pinnochio nose for everyone!

Duration: 04:54

Elizabeth Stokoe

Analysing our everyday conversations

Duration: 12:36

Eshel Ben-Jacob

Eshel Ben-Jacob is a theoretical and experimental physicist at Tel Aviv University, holder of the Maguy-Glass Chair in Physics of Complex Systems, and Fellow of the Center for Theoretical Biological Physics at Rice University. He is best known for discovering new pattern-forming bacteria species and the study of bacterial intelligence and social behaviours of bacteria.  And you can see some of Eshel Ben-Jacob's bacterial patterns in the gallery on the righthand-side of this page.

Romesh Gunesekera

Sri-Lankan writer Romesh Gunesekera's widely acclaimed first novel, Reef, was short-listed as a finalist for the Booker Prize, as well as for the Guardian Fiction Prize. His fourth, The Match, was hailed as one of the first novels in which cricket was celebrated, and his most recent, Noontide Toll, explores the world view of taxi drivers, those masters of social intelligence.

Elizabeth Stokoe

Elizabeth Stokoe is Professor of Social Interaction in the department of social sciences at Loughborough University.  Her focus is conversation analysis:  collecting, forensically transcribing and analysing hundreds of recordings of naturally occurring social interactions (e.g., speed dates, police-suspect interviews, doctor-patient encounters, telephone sales calls). She uses the data to find out how different designs of turns of talk lead to different conversational outcomes.

60 Second Idea to Change the World

Romesh Gunesekera says that every person in the world should have a Pinocchio nose. This will be a bit of global genetic engineering that would take us to the next evolutionary stage in social intelligence. You can keep your special shape of nose, but it will behave like Pinocchio's: it will get longer and bigger whenever you lie, or tell an untruth. As a result, our behaviour will change. We will all learn new and better ways of relating and communicating with each other.