Main content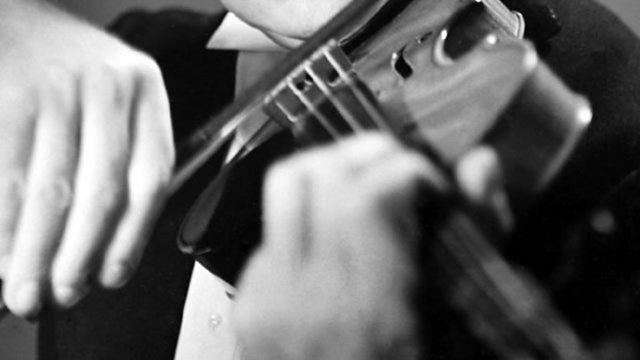 Barber: Violin Concerto and Essay No. 1 for Orchestra
Stephen Johnson explores Barber's Violin Concerto and First Essay.
Stephen Johnson explores one of Samuel Barber's most tranquil and astonishing wartime orchestral works - his Violin Concerto, which he began in Switzerland in the summer of 1939. Barber continued writing the finale of the concerto in Paris before he quickly returned to his homeland of Pennsylvania as World War II erupted in Europe. The Violin Concerto was actually a commission from an American entrepreneur - Samuel Fels, who wanted a virtuosic showpiece for his adopted son to play. Barber's late Romantic style, though, wasn't exactly what Fels was looking for, so there had to be a number of changes made before the young prodigy Iso Briselli agreed to perform it.
To begin the programme, Stephen Johnson looks at another work written around the same time as the Violin Concerto - his Essay No.1 for Orchestra. This was a commission by the great Italian conductor Arturo Toscanini in 1938. Toscanini, despite living in the USA for many years, rarely commissioned new works from American composers, but he had been so struck by the "simple beauty" of the slow movement of Samuel Barber's String Quartet, that he suggested Barber provide him with a version for full string orchestra. The First Essay, which has similar melancholic undertones to the resultant, now famous "Adagio for strings", was first performed at that same concert.
Gavin Maloney conducts the Ulster Orchestra in extracts and complete performances of both works, which were recorded in the Ulster Hall, Belfast in September 2009. The violin soloist is Chloe Hanslip.
Duration:
Credits
| Role | Contributor |
| --- | --- |
| Composer | Samuel Barber |
More clips from Discovering Music