Main content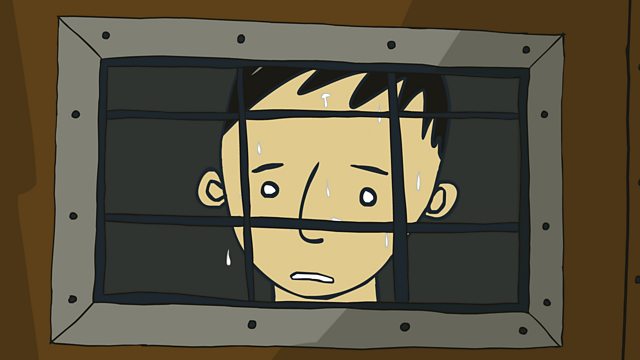 Arek's story - survival in Auschwitz-Birkenau (animation)
Arek Hersh, a 14-year-old boy relates his story of determined Holocaust survival and personal memories as a prisoner in the notorious death camp Auschwitz-Birkenau.
Arek Hersh was a 14-year-old Jewish boy when he arrived, after two days of travel in a sealed waggon, at the concentration camp Auschwitz-Birkenau. Born in the Polish town of Sieradz he describes the opening of the waggons and being greeted by angry dogs, barb-wire fences and SS Guards. Very quickly the separation of men on one side and women with children on the other, known as 'Selection', took place and Arek quickly ran to the line with the men recognising early that he had a better chance of survival. His selection was being overseen by Mengele, an SS officer and physician in Auschwitz during World War II notorious for the selection of victims to be killed in the gas chambers and for performing unscientific and often deadly human experiments on prisoners. The line with the women and children was sent straight to the gas chambers and murdered on arrival.
Tattooed with the number B7608, Arek had his only photographs of his family ripped away from him and given an oversized and ill-fitting striped uniform and he relates the constant battle against disease and lice experienced by the prisoners. Arek discusses the cramped and squalid sleeping barracks where upwards of 1000 men were kept together in virtual starvation and how the constant hunger kept him thinking about food. The war and the Holocaust destroyed 81 members of his immediate family and only his sister survived.
Duration:
More clips from The Children of the Holocaust