Main content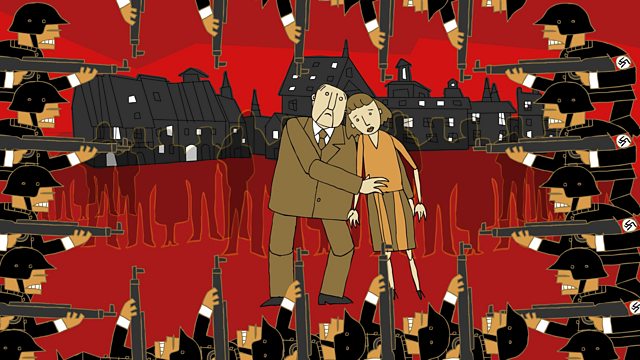 Heinz's story - from Kristallnacht and escape to Britain (animation)
Holocaust survivor Heinz Skyte relates his experiences living near Nuremburg and in Hamburg before WW2 and his miraculous escape to Leeds by 1939.
Holocaust survivor Heinz Skyte relates his experiences living in Fuerth near Nuremberg and before World War Two as a young boy witnessing the changing sights and sounds of Nazi takeover of his home city. The experience for Jews is shown to deteriorate through his exclusion from school along with two other Jewish boys and his isolation from the wider community. Whilst Heinz is at college in Hamburg, his parents are arrested during Kristallnacht, the night of 9-10 November 1938 when a Pogrom (co-ordinated riot) against Jews and their property occurred across Germany. More than 200 synagogues were destroyed and thousands of homes and businesses were ransacked. He witnesses the Jewish community buildings being set on fire around him in Hamburg and is ordered by his parents not to return home that day.
The experience leads Heinz to seek a visa to join his brother in Leeds and the miraculous escape of his parents, too, by 1939. He discusses the irony of being an 'enemy alien' in Britain who found himself more motivated to fight the Nazis than the British and yet unable to do so. Thus his isolation and experience in Hamburg was now met with internment and restriction in Britain through Churchill's command that all aliens be 'collared'.
Duration:
More clips from The Children of the Holocaust