Main content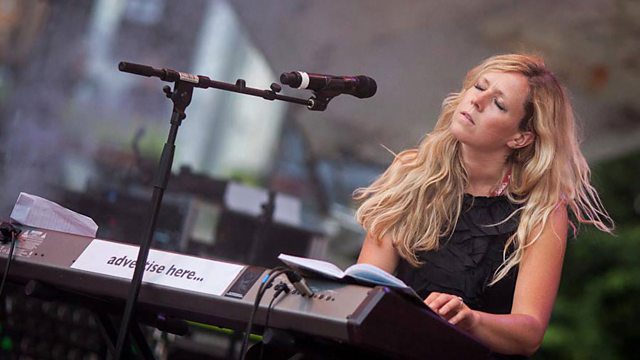 Last December - A Love Song From Bristol
BBC Introducing singer / songwriter Daisy Chapman for BBC Radio Bristol's WW1 project.
During World War One millions of men left their families to fight for King and country. Never sure when, or even if, they would return, their wives and children waited for any news. Imagine receiving that letter – not the one that says how much they love you and that they hope to be home soon, but the letter from the Padre who had been looking after your husband, telling you that he has been shot and has died from his wounds. The letter states that his funeral will be in the coming days.
That is the back story of "Last December", a love song written and performed by Bristol singer/songwriter Daisy Chapman. Daisy was given the letters sent to Elizabeth "Lizzy" Brain who was waiting in her Bishopsworth home for any news of her husband James, who was fighting on the Western Front. The letters go into great detail about James' death, even giving times of death and funeral – and marking that the Union Jack was draped across the coffin. The story continues with Lizzy herself dying just months later of what the family called "a broken heart".
These letters were kindly given to the BBC by the Collis family from Bristol, and were then handed to Daisy who has turned the story into a beautiful love song. Taken from Lizzy's perspective; Daisy writes, sings and plays the piano on the track with Sue Lord providing the haunting strings; the track was recorded at the BBC Bristol studios.
Daisy said: "When BBC Radio Bristol asked me to write a song based on letters received from France in WW1, it didn't take me long to realise what a big job it was. I really needed to do justice to the letters and particularly to Lizzy whose perspective the song is written from. I started off by reading up on WW1 history and what life was like in the trenches where her husband was, but then quickly had to forget the detail remembering that Lizzie would have been home in Bristol with little to no information on what was happening out there, other than a few letters. Sometimes the best research you can do is over-researching, and then putting that information aside! I imagined her gazing out of her window to the east to try and pick up a sense of what her loved one was doing. And I hope that came across in the lyrics. It really has been a very special project, and I'm particularly honoured to have been singled out to take part."
The impact of these letters on Lizzy would've been a torture for her. Waiting to hear of her husband's plight only to find out from a stranger that he won't be returning, and as Daisy sings in the song "… He told me it was ten past three, when you left your love – your bride. Your coffin wrapped in the Union Jack, I'll see you on the other side".
Duration:
Featured in...
Clips from programmes, WW1 footage & slideshows

Places in Bristol that tell a story of World War One
More clips from World War One At Home