Main content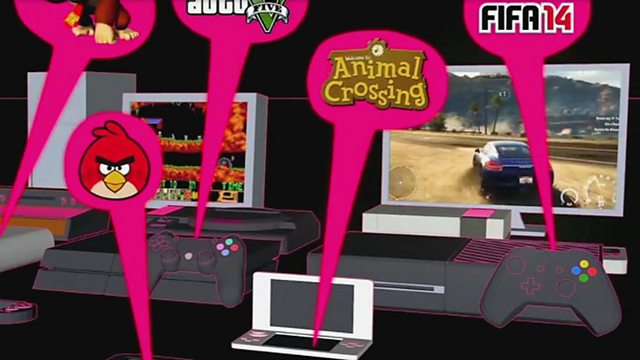 Social gaming sites connecting fans
Gaming platforms which allow you to connect with other fans, plus other sites reviewed.
Eating well is an important part of staying healthy and Food and Drink is a new app for Windows Phone that brings you delicious recipes, food news and nutritional information, with a simple way to link it all back to a shopping list.
Gaming gets more social all the time, and a number of dedicated platforms exist to help you connect with like-minded enthusiasts. Playfire is among the best known, where you can set up a profile to track your statistics and meet other gamers to play with.
But if you have not signed up for a network yet, new kid on the block Player.me is very promising. As well as linking you with other players it automatically streams all your updates from platforms like Twitter, Facebook and YouTube. It is in invite only BETA right now but we have secured a code to set up your own page. It is BBCCLICK.
Another social gaming platform worth looking at is Gamesgrabr. It is a bit like Pinterest, where users post visual grabs and covers of their favourite games. It is a great place to go if you are looking for inspiration for your favourite gaming platform.
One of the great things about all types of social media is it breaks down geographical boundaries and connects you with people all over the world. But how far afield do your Twitter connections stretch? Twitonomy will help you find out with a simple mapping tool.
For a straightforward way to measure your social growth Twittercounter is an analytic tool that reveals certain stats and allows you to compare your account with others.
A new mental health awareness app has been launched for veterans, which includes help and guidance on key mental conditions, as well as videos of veterans telling their own stories. In addition to being a great resource for veterans it can help their friends and families recognise and offer help for any conditions they might experience.
Duration:
More clips from 24/05/2014 GMT