Main content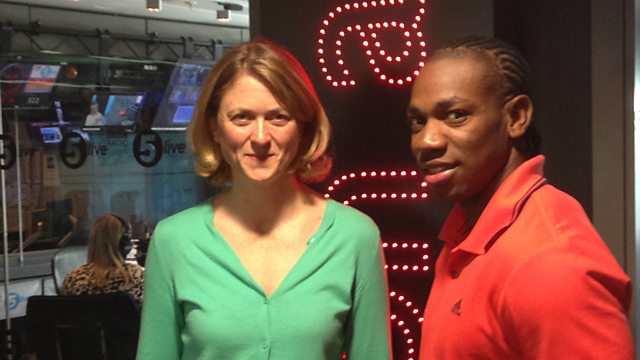 Yohan Blake 'had some talks' over Yorkshire cricket move
Jamaican sprinter Yohan Blake has "had some talks" about playing cricket for Yorkshire when his athletics career ends.
The 24-year-old second fastest man in the world said he would think about making a move to cricket when he reached about 29.
"After running I'd definitely put my mind to that," he said.
"I'm good in the outfield, they could pick me for that as well."
This clip was broadcast on 5 live Breakfast, 16th May 2014.
Duration: