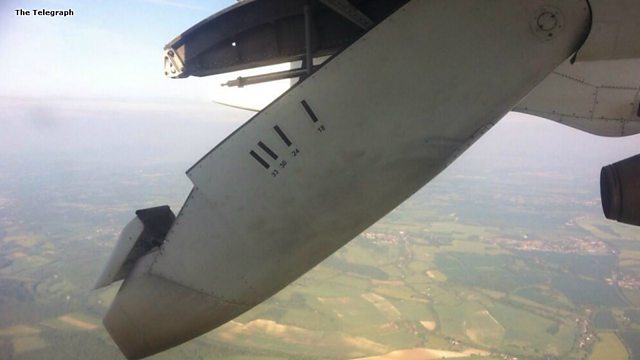 6" piece of the wing of a plane falls off over London
A flight with more the 60 people on board had to be flown back to London City Airport after part of the plane's wing fell off shortly after take-off.
The pilot had to abort the CityJet flight heading to Florence and circle the Thames Estuary before landing again at the airport with a damaged wing.
Cole Moreton, who was on board said "that's not supposed to happen, I wonder if the pilot knows".
This clip is from Drive 15 May 2014.