Main content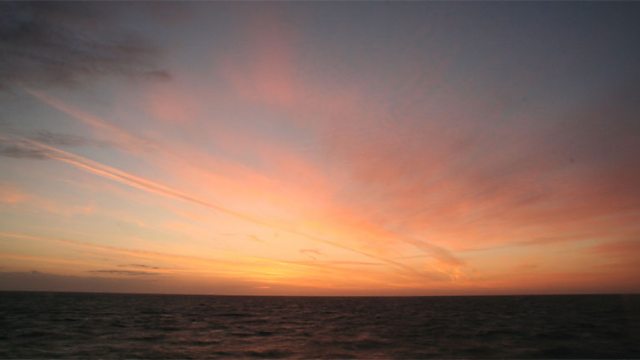 Thought for the Day - 15/05/2014 - Geoffrey Durham
This is the International Day of the Conscientious Objector. And because we're close to the hundredth anniversary of the outbreak of World War One, many of us are recalling today the 16,600 British objectors who refused to fight a century ago.
Those men and women would have been stunned to learn that there might ever be a day on which they would be honoured. They were tortured, ostracised and beaten up. Public opinion was against them.
I spent a while yesterday poring over a clutch of cartoons from 1918. And here is one that says it all. It shows a decadent young man lounging with his feet up, hands in his pockets, cheroot between his teeth and a sly, cynical smirk on his lips. On the side of his chair are the words 'Conscientious Objector' and below is the caption: This little pig stayed at home.
That cartoon was simply untrue. After conscription was introduced in 1916, many of the objectors who stayed at home were put to work in camps and made to sleep in tents condemned as unfit for soldiers. Others endured solitary confinement and hard labour. Some Quakers and Quaker sympathisers worked with the Friends Ambulance Unit, risking their lives as they ferried the wounded from the front line to areas where they could get medical help.
But what the cartoon did represent accurately was the angry bafflement of those who fought bravely for their country and couldn't understand what conscientious objectors were thinking of. They assumed they were unpatriotic and cowardly, and I'm sure there are many who would take the same view today.
This is no place for an argument, but as a Quaker I am going to make one suggestion.
A central pillar of the Quaker faith is what we call that of God in people – the Light inside us all that guides our spirit, our conscience and our innate capacity for goodness. Acknowledging the Light in ourselves and in others, responding to it in those we love, and – crucially – seeking out the Light in those we dislike, becomes an essential part of our everyday life.
Extinguishing the Inner Light of just one person is, as a consequence, unbearable to some of us, inconceivable, literally a crime against humanity. So Thou shalt not kill becomes not so much a commandment to abide by, as a cause worth dying for.
Perhaps today we might remember those men and women a century ago for whom Thou shalt not kill meant exactly what it said.
Duration:
More clips from Thought for the Day