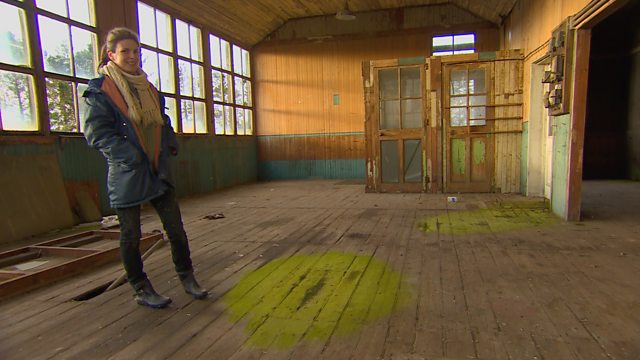 Landscape painter Anna King - inspiration
The artist Anna King revisits a location for a painting and describes the changes that have occurred since her last visit and how she finds inspiration for her paintings from places that people would normally walk past.
There are views of empty sheds with the artist climbing inside. She walks through the empty rooms explaining how the buildings and landscape have changed through the passage of time. She identifies colours and textures of decay that would inspire her work, whilst exploring inside derelict interiors.