Main content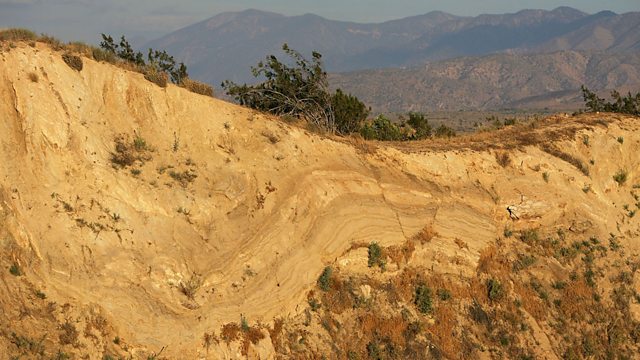 Californian Quakes
Faults reveal earthquake history; Can India match growing economy with an increase in Science? Will the people of Panama suffer from conservation? A solution to solar inefficiency
Geologist David Schwartz describes his research on paleo-earthquakes. By examining the quakes of the past, the scientists hope to predict future tremors. The ominous concept of the 'next big one' may not be the only option.
What next for Indian Science?
India is one of the world's fastest growing economies, but can the country match this expansion with a sophisticated science programme. With a changing government on the horizon, what challenges will India face to ensure science continues to grow?
Indigenous People and Climate Change
With a global desire to reduce deforestation, are the needs and rights of Panama's indigenous people being ignored? Reporter Ruxandra Guidi finds out how the Kuna people are leading the way for other indigenous groups.
Cheaper Solar Cells
Solar panels have a spring in their step as professor Stuart Wenham utilises lasers to improve panel efficiency.
(Photo: Layers of earthquake-twisted ground are seen at dusk where the 14 freeway crosses the San Andreas Fault, near Palmdale, California © Getty Images)
Chapters
Californian Quakes

What does the future hold for the San Andreas Fault?

Duration: 05:07

India's Science

How political change will shape India's scientific research

Duration: 07:29

Panama's Forests

Balancing conservation with indigenous rights

Duration: 06:43

Solar Panels

The future looks bright for solar power as lasers improve efficiency

Duration: 06:00