Main content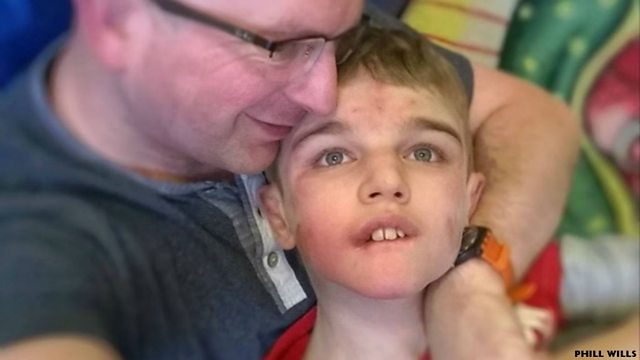 Dad campaigns to bring autistic son closer to home
A family from Cornwall are campaigning for their severely autistic son to be treated closer to home, after he was sent to a unit 260 miles away.
13 year-old Josh Wills needs constant support, something that the NHS Trust in Cornwall say it can't provide. It's meant he's spent the last 18 months at a treatment centre in Birmingham.
Josh's dad, Phillip Wills said: "I've clocked up 38,000 miles by train travelling to visit Josh...I haven't kissed my son goodnight in 18 months."
This clip is from Breakfast 14 May.
Duration: