Main content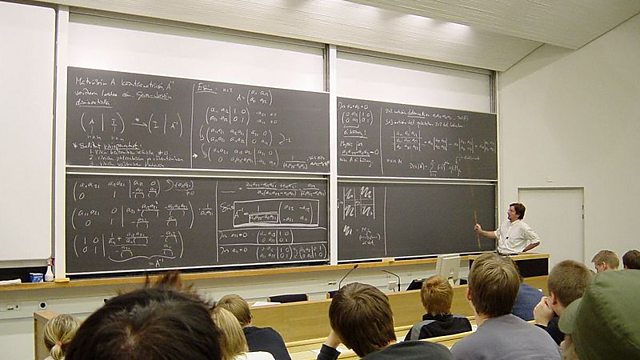 Taking Notes by Hand for Better Long-term Comprehension
Why students comprehend more information from hand-written notes; A simple solution to illegible Indian prescriptions; How living in a noisy environment can affect your heart.
Note-Taking in Lectures
Increasingly students use laptops in lectures to take notes, but new research published in the journal Psychological Science has found that writing by hand might make better for long-term comprehension. Pam Mueller is a psychologist at Princeton University and is lead author of the study.
Illegible Indian Prescriptions
A doctor's prescription in India can quite often literally mean different things to different people. It is not uncommon for prescriptions to be written in an illegible handwriting, and not contain adequate information on dosage and strength of medicines. This can sometimes lead to the wrong drugs being dispensed to patients. The situation was so bad that the federal government and the Medical Council of India had to step in - and they have come out with one simple remedy - all prescriptions will have to be written in capital letters. BBC Urdu's Suhail Haleem has been finding out more.
Health Myth
Is it true that if you lose a night's sleep you need an extra night's worth of sleep to catch up? Professor Matthew Walker from University College London Hospital's Sleep Clinic gives Health Check the answer.
The Effects of Noise on Health
As well as causing hearing loss, noise can have a profound impact on other aspects of our health. For example sleep disturbance, raising the incidence of cardiovascular disease and cognitive impairment in children. Dr Mathias Basner, from the University of Pennsylvania Perelman School of Medicine, is back on Health Check to explain more about his recent paper in the Lancet.
(Photo: Students sit in a lecture. Courtesy of Tungsten)
Chapters
Lecture notes

Why hand written note taking makes for better long-term comprehension

Duration: 08:19

Illegible prescriptions in India

Why doctors in India are being urged to write in capital letters

Duration: 10:41

Missing a night's sleep

Do you need a whole extra night to catch up on a night's lost sleep?

Duration: 01:51

Noisy environments

How they can affect your cardiovascular health

Duration: 05:39