Main content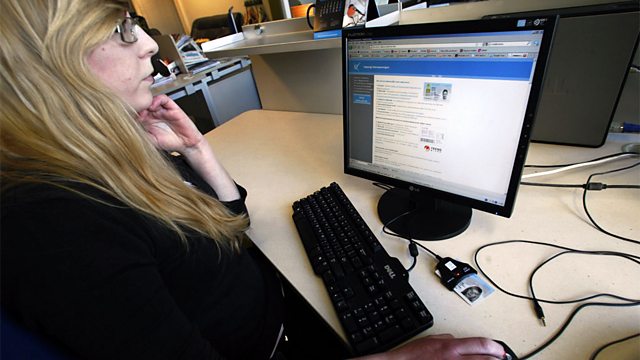 Is Estonia e-Voting Unsafe?
Is Estonia's e-Voting system open to cyber-attack?; Technology to help deaf people communicate; Creating tablets in Haiti; Gruff Rhys unveils his multi-platform project.
Estonia has been a pioneer in electronic voting over the last decade. As the European elections get underway Estonians will have the option of doing the same again. This time round it is estimated that up to a quarter of the electorate will vote online. Critics, however, have argued that the e-Voting system is not robust and open to cyber-attacks. Click hears from Mrs Epp Maaten, deputy chairperson of the Electronic Voting Committee and one of the critics, researcher Alex Halderman.
Insign for Deaf People
There have been large strides made in the development of technology to assist those who are deaf. One scheme - Insign - is technology that translates sign language, allowing deaf people to communicate with their elected representatives. Democracy has suffered because key information is available in lots of languages but not sign language. Jemina Napier explains how Insign opens up access to the political process for deaf people.
Haiti Tablets
Two new companies in Haiti are spearheading a technological revolution in their development of tablet computers. Selling abroad is the goal for both firms and with good export regulations with the US and Europe it makes Haiti a viable option for production. It may be the poorest nation in the western hemisphere but with an estimated 70% of the population under 30 years old, selling to them could be lucrative. Nick Davis reports from Haiti.
Gruff Rhys: American Interior
Gruff Rhys, from the band the Super Furry Animals, is not content with making an album, selling it and going on the road to promote it. In his latest project, he has utilised multiple platforms including social media, a movie and app to get his creativity across. Rhys joins Click to tell his latest story, American Interior
(Photo: A woman sits in front of a computer to vote in the Estonian general election © AFP/Getty Images)
Last on
Chapters
Is Estonia e-voting Safe?

Is Estonia's e-voting system, as critics claim, open to cyber attack?

Duration: 06:41

Insign for Deaf People

A report on the technology to help deaf people with their politicians

Duration: 03:45

Haiti Tablets

Nick Davis reports on the home-grown manufacture of tablets in Haiti

Duration: 04:33

Gruff Rhys: American Interior

The musician, Gruff Rhys, unveils his latest project across multiple platforms

Duration: 06:13

Broadcasts