Main content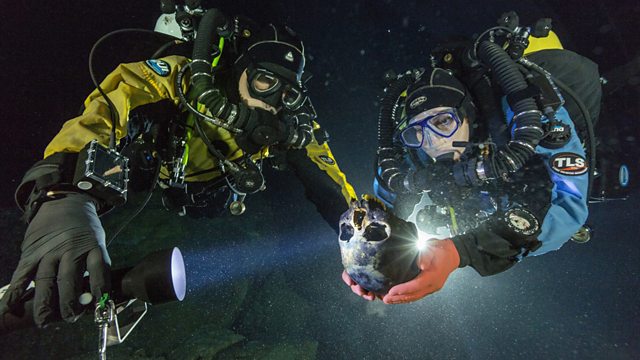 The First Americans
Who were the first Americans? Plus plans for the world's new tallest building in Jeddah; the West Antarctic glaciers retreat; Borneo Bat defence.
Deep within a water filled cave, the 13,000 year old remains of a teenage girl were found by divers. The DNA extracted from the girl's teeth reveals an interesting twist on the possible origin of the first Americans. James Chatters led the international team behind the work and tells Science in Action more about their discovery.
Kingdom Tower
Plans for the world's new tallest building are underway. The Kingdom Tower is the latest Saudi Arabian wonder; on its completion one may look out across the city of Jeddah from a kilometre up.
West Antarctic Glacier Melt
Ominous research emerges from NASA. It has been concluded that the retreat of the West Antarctic Glaciers is now irreversible. These sections alone will raise sea levels by more than one metre. BBC Science Correspondent Jonathan Amos reports.
Insects Sounds
Resident zoologist Dr Tim Cockerill continues his global investigations of the planet's most curious insects. This time he's learning that insects can have different accents, as well as some very strange sound defence mechanisms.
(Photo caption: Divers Alberto Nava and Susan Bird transport the Hoyo Negro skull to an underwater turntable so that it can be photographed in order to create a 3-D model. Image courtesy of Paul Nicklen/National Geographic)
Presenter: Jack Stewart
Producer: Ania Lichtarowicz
Last on

Chapters
The First Americans

A new discovery may show an important link to America's past.

Duration: 04:18

The Kingdom Tower

Plans for the new kilometre high building in Jeddah are underway.

Duration: 09:13

The West Antarctic Glaciers

NASA confirms the melting of these glaciers is now irreversible.

Duration: 06:23

Insect Sounds

Tim Cockerill reports on some of the more unusual insect noises.

Duration: 06:34

Broadcasts