Main content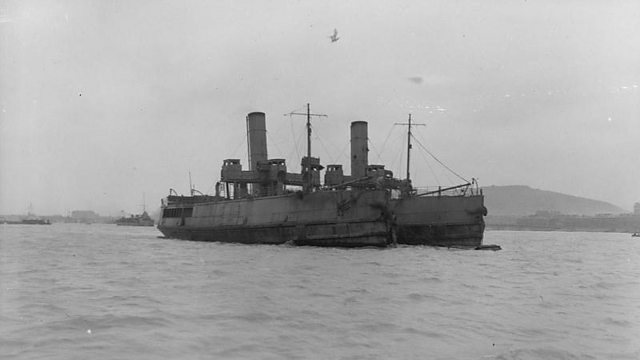 Wallasey, Liverpool: Success for Mersey Ferries
Wallasey ferries that travelled to Belgium and took part in the Zeebrugge raid
Prior to World War One, the Iris 2 and the Daffodil were Wallasey passenger ferries – carrying people across the River Mersey. However on 23 April 1918, they would take on a very different role. They were drafted in to assist with the Zeebrugge Raid in Belgium.
Zeebrugge was an outlet for German U-boats and destroyers. The aim of the raid was to sink three destroyers in the Channel to block it. Two submarines were also to be used as explosive charges.
They would need to first pass a small pier so the role of the ferries was to push a cruiser – the HMS Vindictive – onto the pier to storm it.
The raid was deemed a success. A submarine was exploded in place and two of the cruisers were sunk.
A total of eleven Victoria crosses were awarded for the night's action, and after getting back to the River Mersey under their own steam, the Iris and Daffodil were awarded the Royal title.
Mersey ferries with the name still carry the Royal title.
Location: River Mersey, Wallasey, Liverpool L3 1DR
Photograph of Iris and Daffodil returning to the River Mersey, courtesy of Imperial War Museums
Presented by Caroline Dunlop
Duration:
More clips from World War One At Home