Main content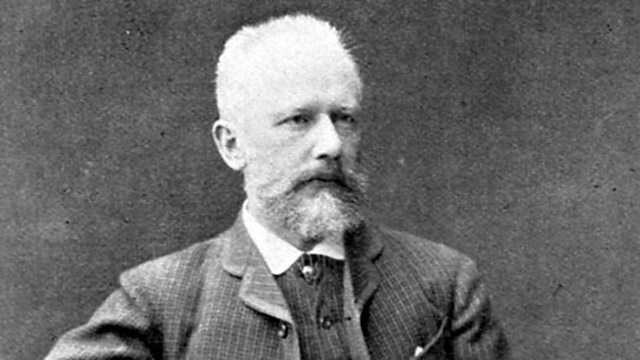 Pyotr Ilyich Tchaikovsky
Donald Macleod investigates a the 'lost decade' in Tchaikovsky's life.
Donald Macleod investigates a little-known 'lost decade' in the middle of Tchaikovsky's life, a period the composer spent aimlessly wandering around Europe writing songs, chamber works and even religious choral music, as he struggled to come to terms with his sexuality - and his calling as a musician.
In 1878, Tchaikovsky was at the pinnacle of the early part of his career. Over the previous few years, masterpiece after masterpiece had flowed from his pen - including the masterful violin concerto, Fourth Symphony and opera "Eugene Onegin".
Yet, just as he seemed poised to capitalise on this tremendous success, his world fell apart. Following a sham marriage to a crazed fan - which he had hastily agreed to in the hope of hiding his own homosexuality - Tchaikovsky fled his home, escaped the life he had so carefully established, and wandered as a lost soul around Europe.
For the next decade he would compose nothing in the genres that had made him famous - no ballets, no symphonies (at least none in the conventional sense) - indeed, almost nothing that's regularly played in the concert hall today. Instead, Tchaikovsky embarked on a little-performed series of songs, piano and chamber works - even dabbling with the genres of oratorio and mass.
He also made a series of bold experiments in form - writing a set of genre-defying orchestral suites, concertante works for soloist and orchestra, and his only programme symphony - 'Manfred' - a work that was to cause him more anguish than any other work. Yet, on the other hand were written two of Tchaikovsky's most popular - yet much-derided - orchestral 'lollipops'- the Overture "1812" and Capriccio Italien.
In 1888, after a decade of wandering, Tchaikovsky was to return to Russia and embark on his late series of great works - "Sleeping Beauty", "The Nutcracker", and the Fifth and Sixth Symphonies. This week though, Donald Macleod makes a rare excursion into the rich rarities of this lost decade.
Duration:
Credits
| Role | Contributor |
| --- | --- |
| Composer | Pyotr Ilyich Tchaikovsky |
Featured in...
Listen to programmes examining the life and works of Pyotr Ilyich Tchaikovsky.
More clips from Composer of the Week