Main content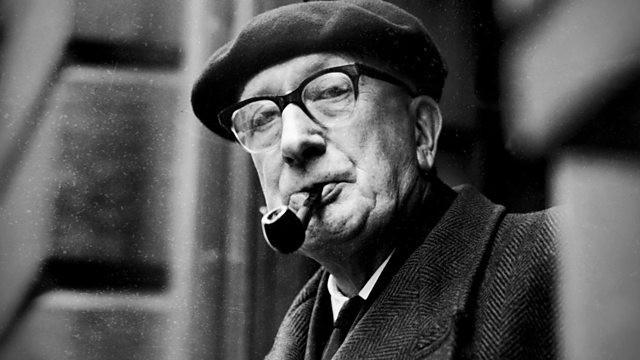 William Walton
Donald Macleod explores the many sides to William Walton's life and music.
William Walton is perhaps best defined by a series of paradoxes: the pillar of the British Musical Establishment who lived in voluntary exile; the king of the grand, filmic gesture who harboured deep insecurity; the socialite and ladies' man who often preferred to be alone. Walton hid himself behind an acerbic wit- a statement which has also been made about his writing. Donald Macleod follows him through the distinct eras of his life and explores the many sides to the man and his music.
Snatched by the Sitwells from what they saw as an ignominious future as a schoolteacher in Oldham, William Walton became known in London as the most precocious British composer of the 1920's. The slightly risque enfant terrible of the roaring 20's, established himself as the pre-eminent British composer of the 1930's, garnering critical acclaim and popular recognition.
Walton's career took a new turn in the wartime era: his music was behind some of the greatest patriotic films ever made. Donald Macleod looks at the composer's increasing national importance- and official recognition.
Critical failure was something Walton had long foreseen: after the war came his most difficult years as a composer, although this was tempered by his blissful self-imposed exile, with his new wife, on the Italian island of Ischia.
In his later years, Walton was seen as a pillar of the musical establishment- despite living in Italy- although he continued to think of himself as only a partial success. Donald Macleod surveys his legacy.
Duration:
Credits
| Role | Contributor |
| --- | --- |
| Composer | William Walton |
Featured in...
Listen to archive programmes examining the life and works of William Walton.
More clips from Composer of the Week