Main content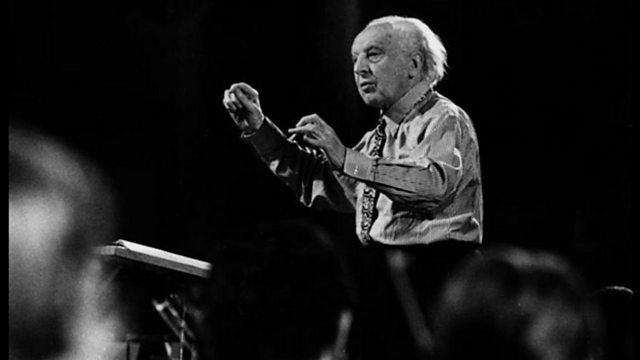 Mussorgsky: Pictures at an Exhibition
Charles Hazlewood explores Mussorgsky's Pictures at an Exhibition.
In front of an audience at BBC Hoddinott Hall in Cardiff, Charles Hazlewood joins the BBC National Orchestra of Wales and pianist, Ashley Wass for an examination of both the original piano and the orchestral versions of Mussorgsky's Pictures at an Exhibition. Charles is also joined in his analysis by David Nice, an authority on Russian music.
What exactly were the images that so fired Mussorgsky's imagination and what do they tell us about the personality of this complex and often misunderstood 19th-century composer? Why did the composer seek a synthesis of Western and Slavic influences, and to what extent is Pictures an 'international' piece, countering arguments that Ravel's orchestration is not Russian enough?
Following the death of his close friend, Russian artist Victor Hartmann in 1873, Mussorsgky attended an exhibtion of his work and was inspired to compose a piano suite depicting some of the paintings, drawings and designs that he had seen. The composer wrote the suite quickly and it became a potent example of his Russian nationalist sentiments and desire to 'realistically' capture pictorial ideas in music. The piano suite cried out to be arranged for orchestra, and one who took up the challenge was Frenchman Maurice Ravel, who made his remarkable orchestration in 1922. The work has never waned in popularity since.
Duration:
Credits
| Role | Contributor |
| --- | --- |
| Composer | Modest Mussorgsky |
Featured in...
More programmes related to the series: The Story of Music in 50 Pieces
More clips from Discovering Music