Main content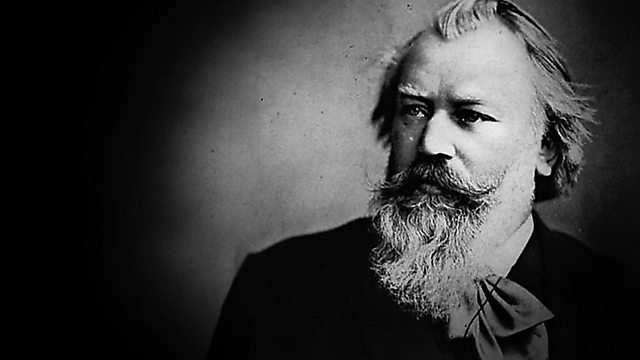 Johannes Brahms - chamber and instrumental works
Donald Macleod explores Brahms's body of chamber and instrumental works.
Donald Macleod explores Brahms's body of chamber and instrumental works, capturing the composer in five distinct, eclectic and turbulent periods of his life. The composer's final period is famously characterized by three nostalgic works for clarinet.
Donald Macleod begins with Brahms's own annus mirabilis - 12 extraordinary months from 1853-4 when his career went stratospheric, but which ended with the tragic suicide attempt of his great friend and mentor Robert Schumann. We begin with perhaps the most unusual work in Brahms's entire output: the rare Hymn To The Veneration Of The Great Joachim! - a boozy musical joke written for the composer's new best buddy Joseph Joachim.
After 20 years of turbulent friendship, the relationship between Brahms and Joseph Joachim finally snapped at the beginning of the 1870s. But for once it wasn't the fault of the infamously rude and argumentative composer. Donald Macleod explores the story of one of Brahms's most noble actions - his support for Joachim's wife in their tumultuous divorce case. He also introduces complete performances of solo sonatas for violin and cello, as well as a rare love song for alto, viola and piano, sung by Kathleen Ferrier.
In 1891, resplendent with a great white beard, nearly 60 years old now - Brahms is in love again. But this time the object of his affections isn't a woman, but a clarinet. Donald Macleod concludes by taking us through Brahms's last - and perhaps greatest - chamber works: his two clarinet sonatas and clarinet quintet.
Duration:
Credits
| Role | Contributor |
| --- | --- |
| Composer | Johannes Brahms |
More clips from Composer of the Week