Main content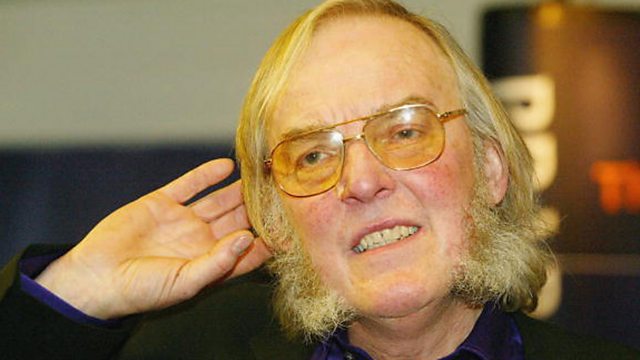 Colin Pillinger Dies
British planetary scientist Colin Pillinger has died; A new and very accurate early universe model; The Whitley Awards for conservation; Saving Syria's seed bank
This week saw the sad departure of Professor Colin Pillinger. As a planetary scientist he was best known for his 2003 attempt to land a spacecraft on Mars. The Beagle 2 probe lost contact with Earth just six days before entering the Martian atmosphere.
Colin Pillinger began his career at NASA as a sample analyst. Throughout the rest of his life he was awarded an array of awards, including a fellowship at the Royal Society, and in 1991 was made professor at the Open University. He was awarded a CBE in 2003. BBC Science Reporter Helen Briggs reflects on his life and career.
Early Universe Model
Illustris is the latest Universe model to emerge from the Massachusetts Institute of Technology. Science in Action speaks to Professor Michael Boylan-Kolchin from the University of Maryland on how this simulation can reproduce the early processes of the cosmos thanks to its superior computing power.
The 2014 Whitley Awards
The annual awards for grassroots conservation are a glamorous and important date in the scientific calendar. Science in Action spoke to Jean Wiener, winner of the Gold Award for his work based in Haiti and to judge Catherine Foulks.
Syrian Seed Bank Evacuation
In response to the current Syrian conflict, the vital seed samples located at the ICARDA gene bank are being moved to Norway. As one of the largest seed banks in the world, it is crucial that the centre is protected, as it contains unique samples of wild relatives of crop specials from 130 countries. Lou Del Bello, multimedia producer at SciDev.net who followed the process.
(Photo caption: Professor Colin Pillinger © Graeme Robertson/Getty)
Presenter: Jack Stewart
Producer: Ania Lichtarowicz
Chapters
Colin Pillinger Dies

The renowned planetary scientist Colin Pillinger dies following a brain haemorrhage

Duration: 05:32

Early Universe Mode

The new Illustris simulation lifts the veil on early galaxy formation

Duration: 06:07

The 2014 Whitley Awards

This year's Green Oscars for conservation

Duration: 08:13

Syrian Seed Bank Evacuation

Precious seed samples to be evacuated to Norway

Duration: 05:39