Main content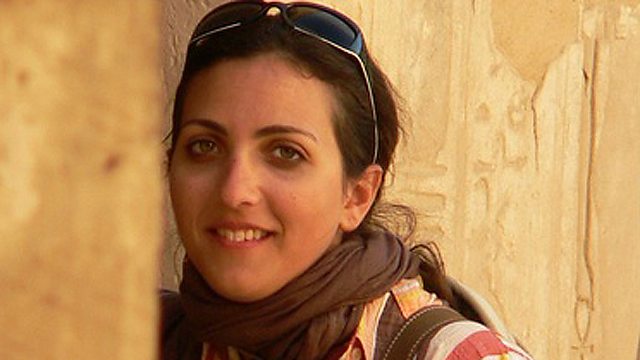 Saving Egypt's Treasures
Archaeologist Monica Hanna risks her life saving Egypt's treasures. Plus, guitarist Milos Karadaglic, floating doctor Benjamin Labrot and Antonio La Cava's travelling library.
Egyptian archaeologist Monica Hanna is tackling the looters who have been targeting Egypt's antiquities since the uprising three years ago.
Milos Karadaglic's drive and talent as a classical guitar-player took him from Montenegro to top teachers in London and an international career. His latest album is called Aranjuez.
Benjamin Labrot founded Floating Doctors and travels the world delivering healthcare to communities in remote coastal areas.
Retired teacher Antonio La Cava converted his three-wheeled vehicle into a library to take books to Italian villages.
(Photo: Egyptian archaeologist Monica Hanna)