Main content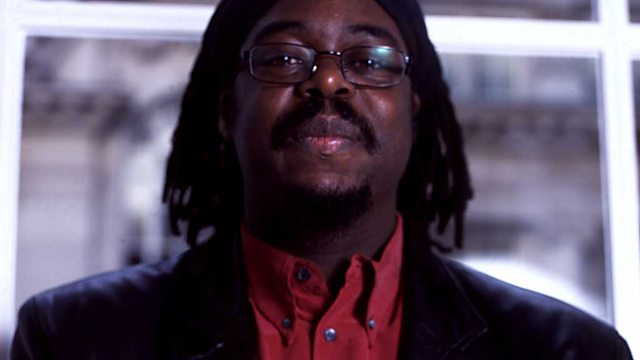 Swinging Addis
Courtney Pine travels to Addis Ababa to discover the vibrant music scene of 1960s Ethiopia.
In the 1960s and early '70s, unknown to most of the outside world, Addis Ababa's nightlife was electrified by a blend of traditional folk music, jazz, swing, rhythm and blues. Clubs were full, dance floors packed with young people moved by the music of a new generation of Ethiopian pop stars who were inspired by Elvis and James Brown, but gave their sound a unique twist.
"There is Swinging Addis just like there is Swinging London, bell-bottom trousers, mini skirts..."
In Addis Ababa, Courtney Pine meets some of the veterans of the Swinging Addis golden age of Ethiopian jazz, including Mahmoud Ahmed and Alemayehu Eshete - the 'Ethiopian Elvis'. These Ethiopian heroes, now in their 70s, are like the Buena Vista Social Club stars of their country.
Courtney speaks to the legendary Ethiopian music producer Amha Eshete, while his guide on his musical journey of discovery is Francis Falceto, the French music producer who 'rediscovered' these artists and brought their music to the West, and has now compiled 30 albums in the Ethiopiques series. Courtney finds Addis Ababa is still swinging, and meets one of the new generation of Ethiopian jazz musicians who are picking up the beat, the young pianist Samuel Yirga, to jam Ethiopian style.
The story began in 1896, following Ethiopia's victory against the invading Italians at the Battle of Adwa, when the Russian tsar Nicolas II sent Emperor Menelik 40 brass instruments. Brass became the imperial music – and that influence planted a seed.
Then, on a pilgrimage to Jerusalem in 1924, the prince who would become Emperor Haile Selassie, met a marching band of young Armenians orphaned in the recent Ottoman massacres. He shipped the 'Arba Lijoch' ('Forty Kids') back to Addis Ababa and installed them as the imperial band. The emperor's new big band ensembles proved to be incubators for the stars of a new sound craved by a young generation demanding musical – as well as social and political - change.
In 1969, a 26-year-old music producer called Amha Eshete defied an imperial decree giving the state a monopoly over the reproduction of music to release Ethiopia's first-ever independent record with Alemayehu Eshete. When the pair played it on a loudspeaker from Amha's music shop, the young people dancing in the street stopped the traffic. The rest was history.
Picture: Courtney Pine, Credit: BBCPicture: Courtney Pine, Credit: BBC