Main content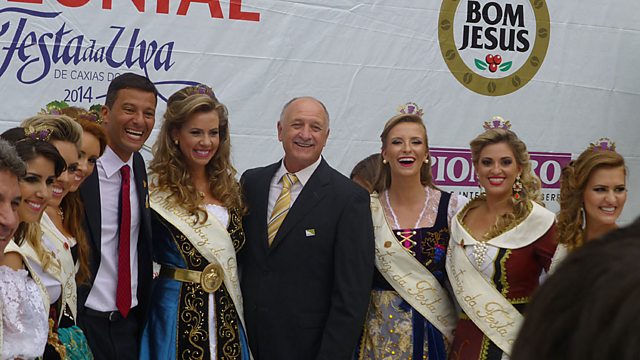 What do Brazilians think, feel and dream that gives them their unique identity?
Brazil is South America's biggest and most influential country. With a population of 200 million, it is now the sixth largest economy in the world. In June (2014) it will host the World Cup and in two years' time, the Olympic Games, making it a place of huge global interest. But what do we really know about the country and its people? And what does it mean to be Brazilian?
To many, the first thought might be of a nation whose famous Carnival never ends - fun loving, sun-soaked beauties on the Copacabana, or pictures of the footballers scoring exquisitely crafted goals. But beyond these stereotypes what does being Brazilian mean?
As the world's media prepares to descend on Brazil for the 2014 World Cup, Julia Carneiro presents the first of two programmes which gets to the heart of Brazilian identity. In doing so, she casts off some of the myths about what being Brazilian is.
In the programme we hear how Brazilians see themselves. What are the things which make people feel and think 'Brazilian?' What are the common threads which bind Brazilians together, or divide them?
(Photo: Brazil coach, Felipe Scolari, at this year's Grape Festival in Caxius du Sul, southern Brazil. BBC copyright)
More episodes
Previous
You are at the first episode