Main content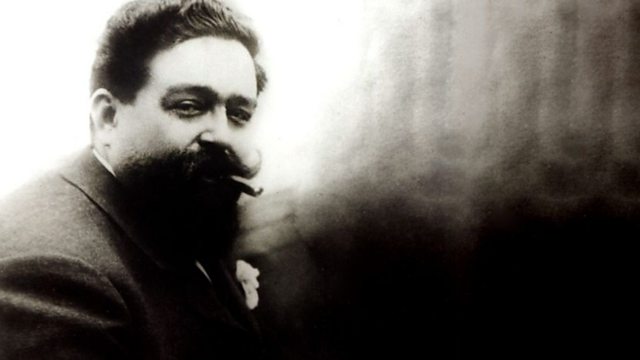 Isaac Albeniz
Donald Macleod explores the life and work of Isaac Albeniz.
Although he's responsible for some of the best known Spanish guitar pieces in the repertoire, Isaac Albéniz didn't actually write any of them originally for that instrument. They are in fact all transcriptions and arrangements of some of the wealth of piano music he produced throughout his career. In this podcast, Donald Macleod introduces a selection of Albéniz's piano music, both in its original form and in a variety of other guises. There's also a chance to hear Albéniz's two pieces for piano and orchestra, his only purely orchestral work and extracts from his rarely performed operas, which came to fruition thanks to an intriguing collaboration with an English businessman with a passion for poetry.
From an early age, Albéniz made a good living as a highly respected pianist in his native Spain, and it wasn't long before his reputation spread to France and Britain. At first, composition followed in the wake of his performing career, though not for long. As well as producing a large quantity of elegant salon music, Albéniz began writing more Spanish-style pieces, in which he adapted traditional dances with their characteristic rhythms and tunes. Donald Macleod introduces a selection of these works from Albéniz's formative years.
Soon after his marriage Albeniz moved to Madrid and continued his flourishing performing career there. A series of recitals at the 1888 Universal Exhibition in Barcelona caused such a sensation that he was invited to perform in Paris where he again received rave reviews. While living in London Albéniz met the solicitor, poet and aspiring librettist Francis Money-Coutts with whom he signed an exclusive contract for ten years. Coutts provided Albéniz with a secure income and collaborated with him on three operas with varying degrees of success.
By 1897, Albeniz was living in Paris, where he not only continued his dual roles of pianist and composer but he had also begun teaching. He and his patron Francis Money-Coutts now launched into another major collaboration in which they intended to produce a trilogy of operas based on the story of King Arthur and in doing so create an English national opera.
In the last five years of his life, Albeniz was in constant pain from a kidney infection, but it was during that time that he wrote his masterpiece - a cycle of piano pieces called 'Iberia', each evoking different aspects of Spain.
Duration:
More clips from Composer of the Week