Main content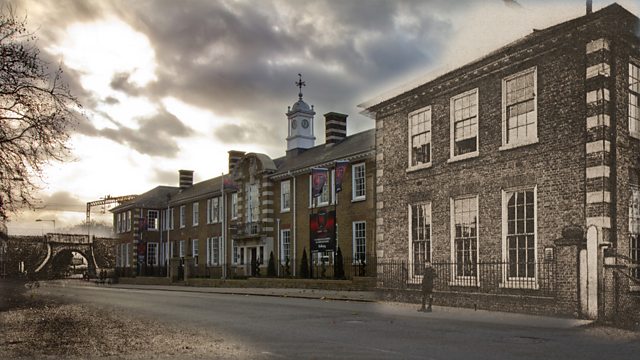 Chelmsford, Essex: How Wireless Communications Shaped the War
British defences had the upper hand at the Battle of Jutland
Wireless telegraphy – or Morse code – was invented shortly before the war but came into its own when the conflict started in 1914. From its factory on New Street in Chelmsford, the Marconi company made equipment that would allow messages to be sent to and from the front line instantly – cutting-edge technology which saved many lives.
But the work of one Marconi employee, HJ Round, helped shape the outcome of one of the biggest battles of the war – the Battle of Jutland.
HJ Round worked on using the enemy's wireless signals to pinpoint their position – a technique called direction-finding.
When Round discovered that a German fleet was putting to sea in May 1916, the Navy were alerted and were able to meet the German ships in the North Sea before they could reach the British coast. This would have been impossible to do without the work of Marconi wireless operators from Chelmsford.
Peter Turrall, vice-chairman of the Marconi Veterans Association, explains how important Marconi's work was.
Location: Old Marconi factory, New Street, Chelmsford, Essex CM1 1GJ
Looking south down New Street towards the train line. Despite undergoing major redevelopment, the original façade of Marconi's New Street factory remains intact. Photographs courtesy of Peter Turrall, vice-chairman of Marconi Veterans Association, who also presents the story.
Duration:
Featured in...
Places in Essex that tell a story of World War One

Wartime pioneers and innovation
More clips from World War One At Home