Main content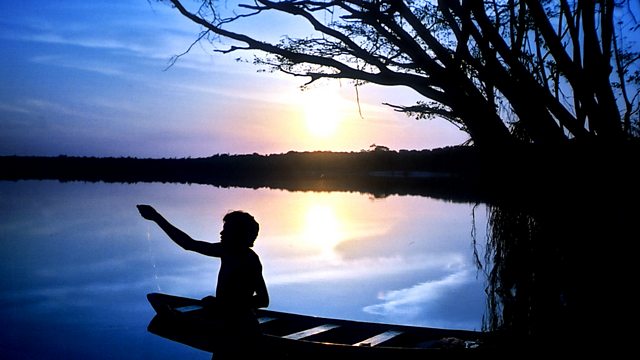 Solitude
Will the clutter and chatter of the modern world crowd out those precious moments when we need to be on our own? With Eleanor Catton, Diana Senechal and Yiyun Li.
Do you crave precious moments of solitude, to take stock and think things through? Or do you loathe being alone and always try to be around other people? Joining Bridget Kendall to discuss solitude are New Zealand novelist Eleanor Catton, New York educator Diana Senechal and Chinese-American writer Yiyun Li.
Chapters
Diana Senechal

Solitude is good for learning

Duration: 17:47

Yiyun Li

Why some people choose to be alone

Duration: 05:13

60 Second idea

Think before you 'Like' something

Duration: 05:31

Eleanor Catton

Not all solitude is loneliness

Duration: 11:59

Diana Senechal

Diana Senechal  currently teaches philosophy at Columbia Secondary School for Math, Science & Engineering.  Her book, Republic of Noise: The Loss of Solitude in Schools and Culture, examines ways in which individuals, schools, and culture are pushing solitude aside. It looks at what solitude is; why we need it and avoid it; and what can happen when we drive it away.  Photo by StudioDuda Photography.

Yiyun Li

Yiyun Li grew up in Beijing and now lives in the United States. Kinder Than Solitude, her latest novel, explores why some people choose to be alone:  as a way to avoid facing uncomfortable questions about the past. Her other books include A Thousand Years of Good Prayers, The Vagrants,  and Gold Boy, Emerald Girl. They have been translated into more than twenty languages.

Eleanor Catton

Eleanor Catton was born in Canada but raised and lives in New Zealand. The winner of the prestigious 2013 Man Booker Prize, and a host of other awards, Eleanor's second novel The Luminaries is set in 19th century New Zealand, a world littered with loners who've abandoned friends and families in search of gold.  But not all solitude is loneliness: 'It's dreadful to feel alone and really be alone.  But I love to enjoy the feeling when I am not', says one of Catton's characters.  Photo © Robert Catto

60 Second Idea to Change the World

Diana Senechal suggests that whenever anyone clicks on a 'Like" icon (on Facebook or elsewhere), a popup should appear that reads: "Popularity is not the same as quality. Proceed anyway?" The popup would cast doubt on an array of similar certainties and would help create a shyer, humbler, more inquisitive culture.  Sooner or later, the number of "Likes" would go down but their meaning would rise. Over time, we would witness a renaissance of meaning on the internet and in our lives.

In Next Week's Programme

If we want to stop wars and violence do we need to re-imagine peace first?  With Gabrielle Rifkind, Mary Zournazi and James Blair.