Main content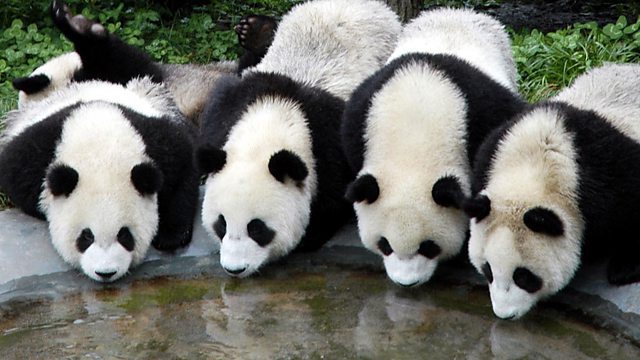 The Politics of Diplomatic Gifts
China's pandas, Putin's crocodile and Mugabe's ark - how countries use animals as diplomatic gifts.
For more than 50 years, China has been sending pandas to zoos around the world as cuddly ambassadors, an exercise which has become known as 'panda diplomacy'. This month Malaysia was to be the latest country to receive a gift of a pair of pandas to mark 40 years of friendly relations between Beijing and Kuala Lumpur. However, this has now been postponed by China, reportedly as a result of strained relations between the two countries in the aftermath of the missing Malaysian plane - where over half of the passengers were Chinese nationals. BBC Chinese's Xin Li explains the politics of pandas - how does China use pandas to wield political influence? And what do diplomatic gifts say about their givers and receivers? BBC Russian's Famil Ismailov and BBC Africa's Kim Chakanetsa tell the stories behind other unexpected political presents.
Valparaíso: the Story of a City
More than 10,000 people have been left homeless after the forest fire that broke out at the end of last week devastated parts of Valparaíso in Chile. It's a city that many people in Chile hold close to their hearts with an authentic bohemian flavour and fantastic views of a strange sort of waste beauty. BBC Mundo's Paula Molina has visited Valparaiso many times, she tells the story of the the city.
Benin: Facial Scarring
Tribal body marking has a long history in Africa. In some communities, a child's face is incised at an early age so it to grows up with a pattern of scars that will identify lineage and ethnicity. Today, the practice is stigmatised though it still continues in many countries. BBC Afrique's Laeila Adjovi travels to Benin, where her own ancestors are from, to understand the tradition of facial scarring - the ceremonies and the secret meaning of these marks.
Reporting the Violence in Northern Nigeria
On Monday Abuja, the capital of Nigeria, was rocked by bombs that killed more than 70 people, and that same night a girls' school in the north of the country was attacked and more than 100 girls were abducted. It is still not confirmed who is behind the attacks, but many believe them to be the work of the Islamist militant organisation Boko Haram. Just this year, the group's fighters have killed more than 1,500 civilians in three states in north-east Nigeria. Aliyu Tanko and Jimeh Saleh from BBC Hausa both come from regions that have been caught up in the violence. They tell us about reporting a story that is so close to home.
An NGO Mockumentary
Aid for Aid is not a real organisation, but it's got people talking in Kenya. It's a fictitious NGO at the heart of a spoof programme called The Samaritans that delves into the farcical behaviour and decision-making that goes on in charitable organisations. In Nairobi, BBC Africa's Michael Kaloki meets the producers of the programme.
Picture: Four pandas drinking, Credit: AP
Last on