Main content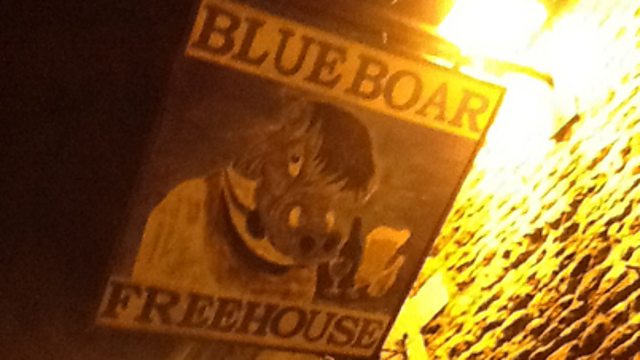 Eye, Cambridgeshire: Eye Patriotic Association
'Big society' idealism 100 years before it became a modern political term
Just eleven days after war was declared a general meeting was held in the village of Eye to form the Eye Patriotic Association.
Their aim was to support the war effort at home. Committees were formed to coordinate events and funds were raised for the Red Cross and Prince of Wales Fund.
The names of 14 local recruits were given to an army major and before they left for battle, they were given a farewell supper by the association at the Blue Boar public house. Five never returned.
Throughout the war years the Eye Patriotic Association helped Belgium refugees, sent support to prisoners of war, and food parcels to the front line. This was 'big society' idealism in action 100 years before it became a modern political term.
At the end of the war the church bells starting ringing from 11am until sunset. Flags and bunting appeared and celebrations began.
To recognise the dedication of the parish, a souvenir book was compiled by the Reverend Lawrence P Field, and a bound copy was given to the nearest relatives of those who fell.
Location: Eye, Peterborough PE6 7UY
Image shows Blue Boar public house
Music: Boys in Khaki, Boys in Blue F Wheeler from Album The Great War Label TPX Asin B00D4FH4N4
Duration:
Featured in...
Places in Cambridgeshire that tell a story of World War One

Refugees, internment, training and protest.
More clips from World War One At Home