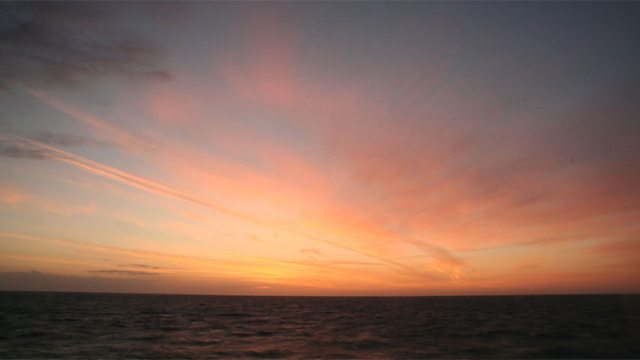 Thought for the Day - 09/04/2014 - Anne Atkins
O thou vntaught, what manners is in this, To presse before thy Father to a graue? So mourns Montegue at the still warm body of his son Romeo: old enough to be a husband, young enough to be a boy. What could be worse for a parent than to live longer than his child?
Why should a Dog, a Horse, a Rat haue life, And thou no breath at all?
We are beyond pain, the father said two days ago. What a beautiful child. How is this possible that we will not see her again? How is that bearable?
That same day, two doctors in the prime of life plunged to their watery graves in Tenerife, to save their children. What mother would not? I remember my own mother's deep distress, many years ago, at hearing of grandparents rescued from a burning Vicarage in which their grandchildren had died. "Why did they save them?" she kept asking me, devastated. No grandparent would want to be rescued at the expense of her grandchildren.
It is wrong, dreadfully wrong, for a child to die before its parents. As it is for a woman to leave young children motherless. These accounts appall us. There are those still puzzled by the nation's reaction to the death of Diana, Princess of Wales. I puzzled, even embarrassed, myself: long before I knew of others doing so, I picked flowers from my garden and bicycled to Buckingham Palace, to lay a tribute no one would know about for a woman I'd never known. She was young, she was beautiful, she was a mother. Her death was terrible.
Everyone's is.
The terror, the pity were summed up in one word on the simple wreath of flowers on her coffin. "Mummy." Not because she was famous: simply because she was loved. And though the pain may become familiar, it never goes away. My own mother died in her nineties, and I miss her more every day.
Literature is full of courage. Death be not proud... One short sleep passed, wee wake eternally, And death shall be no more; death, thou shalt die.
No longer mourn for me when I am dead Than you shall hear the surly, sullen bell Give warning to the world that I am fled From this vile world, with vilest worms to dwell.
Better by far you should forget and smile Than that you should remember and be sad.
All good, and right, and true. As were Jesus' words to his distraught friend Martha: your brother will rise again. But then He went on to weep: only twice, according to history; both times in the face of death.
For before even bravery, we need honesty. We need, indeed, to Rage against the dying of the light. Stop all the clocks. The stars are not wanted now: put out every one; Pack up the moon and dismantle the sun.
Only when we admit the horror, can we acknowledge the hope. The promise. The words of the lover to her beloved in the Hebrew Song of Songs.
Love is strong as death.