Main content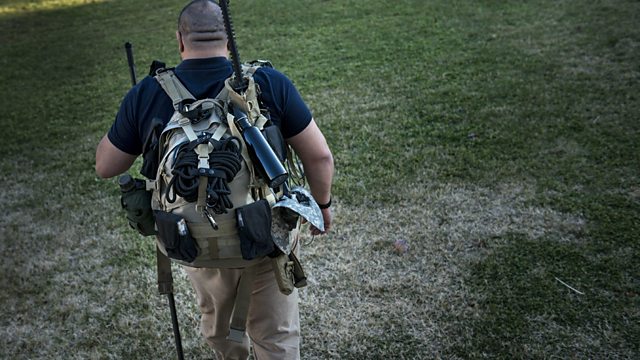 Preparing for Disaster
New York has suffered several disasters in recent years. Lu Olkowski meets many New Yorkers who are busily preparing for the next one.
Lu Olkowski reports from New York about the growing 'prepper' movement in the city. Preppers are people who are fearful of the future and who are preparing for the next disaster. The city has already experienced natural calamities such as Hurricane Sandy and has suffered devastating terrorist attacks.
Preppers, who operate as individuals or in small organised groups, are convinced another disaster will strike the city soon and refuse to believe that the government will do enough to protect them. They train in self-defence and plan ways to escape the city in the event of emergency. They store food and water in their houses and have 'bug out' bags ready at a moments notice if they have to flee.
Lu Olkowski talks to a number of New York preppers and listens to their concerns and plans for the future. She finds out what they are particularly worried about – everything from a nuclear explosion to economic collapse and another major storm. She hears about their plans of escape and the variety of objects they have secured for their survival – everything from decades' worth of dried food to hoards of silver coins for possible barter after the natural order breaks down. She watches on as they prepare their defence.
Are these people simply paranoid and easily influenced by the wild imaginings of Hollywood disaster films? Or do they have genuine concerns that all of us who live in cities should take heed of?
(Photo: Jay Blevins walks to his backyard with a bug out bag, a quick grab bag with about 40lb of survival gear, including a Katana sword. Credit: Brendan Smialowski/ AFP/Getty Images)