Main content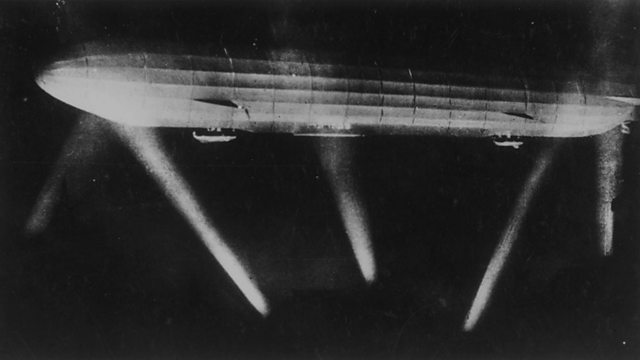 Parkwood Street, Northampton: Zeppelin Raid
Why was Northampton targeted in German air raids?
Eliza Gammons and her twin daughters are believed to be Northampton's only victims of Zeppelins raids in World War.
Their house on Parkwood Street, Northampton was hit by an incendiary bomb on 19 October 1917. It passed through the roof, setting fire to the upper rooms of the house.
Mr Henry Gammons, a railway bricklayer, was away at the time. His wife, 52-year-old Eliza was killed instantly; a relative, Private Albert Bazeley, was staying at the house, rescued his family and carried out the 13 year-old-daughters Lily and Gladys who later died as a result of "shock by burns".
The twins and their mother are buried at Dallington Cemetery.
Contemporary reports suggest 66 bombs were dropped on Northamptonshire in five air raids during the war, between 31 January 1916 and 12 April 1918.
Why would a landlocked county, further from the coast than any other, be targeted by a Zeppelin raid? What was the response of the civilians?
Dr Eric Grove tells the story of the Zeppelin that attacked Northampton.
Location: Parkwood Street, Northampton NN5 5DW
Image shows a German Zeppelin
Presented by Dr Eric Grove
Duration:
Featured in...
Zeppelin raids brought terror & destruction across the country.

Places around Northampton that tell a story of World War One
More clips from World War One At Home